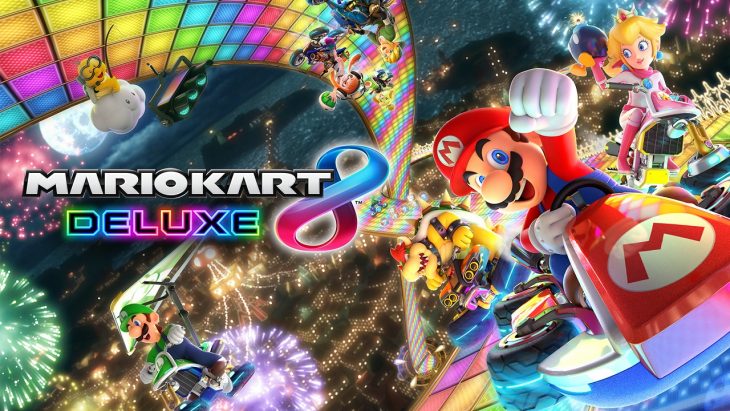 Mario Kart 8 Deluxe emerged as the dominant force this week, securing the top position for the first time this year. After weeks of Sony products benefitting from PlayStation 5 sales, now it's Nintendo's turn to take over the top of the sales chart.
Increased sales of Mario Kart 8 Deluxe resulted from increased sales of Nintendo Switch consoles as the game often comes in bundle with the console.
Lego Star Wars: Skywalker Saga, the previous number one, was displaced all the way down to the 24th spot once the sale price was discontinued. A 77% plummet in sales took it out of the top ten.
Grand Theft Auto 5 ascended to second, driven by a modest yet significant 1% surge in sales over the course of the week. On the other hand, FIFA 23 experienced a dip in its standing, now settling at third place, brought about by a 22% decline in sales. Similarly, The Legend of Zelda: Tears of the Kingdom maintained its fourth-place position despite a 15% reduction in sales.
Meanwhile, Mortal Kombat 11 Ultimate is number 5, thanks again to special sales. The latest title to benefit from Sony's discounts, as over half of all purchases were on the PlayStation 5, did so with a 26% gain week-to-week.
Call of Duty: Modern Warfare 2 is also on sale, with a massive 48% upsurge. Yet again, it's the PlayStation 5 responsible for the significant jump up the chart. This achievement displaced Hogwarts Legacy to No. 9, as it experienced a 33% decline in sales.
New titles this week, Madden NFL 24 and The Texas Chainsaw Massacre debuted at the respectable positions of 11 and 13.
In other developments, The Witcher III: Wild Hunt saw its editions experience a substantial boost in sales due to discounts. The Game of the Year edition surged from 35th to 12th place following a 63% increase, while the Complete Edition ascended from 33rd to 19th place, capitalizing on a 19% sales increase that, again, came primarily from the PlayStation 5.
Below are the best-selling boxed video games in the UK for the week ending August 19, 2023.