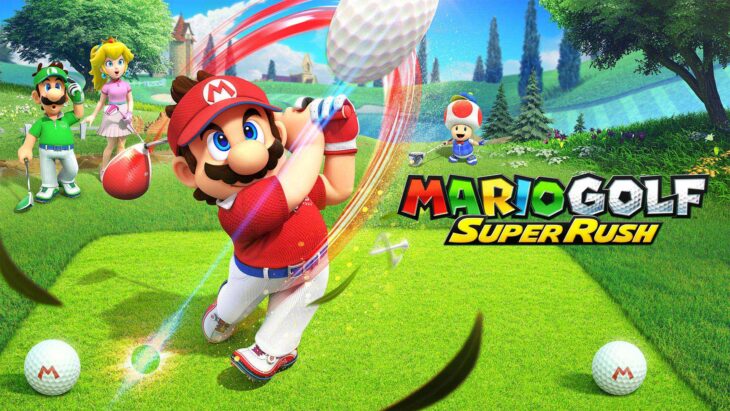 Mario Golf: Super Rush has been on the top of the UK video game sales chart for the second week in a row. The game was able to retain the No. 1 position despite a 52% drop in sales week-on-week.
FIFA 21 remained in second place, despite an 11% decrease in sales. Mario Kart 8: Deluxe rose one place to the third position despite a 19% decrease in sales week-on-week, while Ratchet & Clank: Rift Apart, which was in the third place last week, got pushed to the sixth position this week. The game has had a 54% drop in sales week-on-week. Animal Crossing: New Horizons also rose one position to fourth place, even though had a 22% decrease in sales.
Grand Theft Auto 5, an eight-year-old game, re-entered the UK's Top 10 again and landed in seventh place after a 20% boost in sales week-on-week. The Legend of Zelda: Breath of the Wild also had an increase in sales and landed at No.10. Sales of Zelda increased after the new trailer for the highly-anticipated sequel at E3 2021.
Scarlet Nexus, which was a new release last week and was in eighth place, falls to 27th place this week with a 62% sales drop. Tokyo 2020 Olympic Games The Official Video Game, another last week's new release, dropped from 11th to 13th place with a 30% decrease in sales. It will probably gain some more sales closer to the opening of the actual Olympics Games this summer.
There was only one new release in the charts this week, Dungeons & Dragons: Dark Alliance, which landed at the 23th position. It sold mostly on PS5 (54% of sales) and on PS4 (42% of sales). Since the game is included in the Game Pass subscription service on Xbox, the sales on Xbox were not included.
The top ten best-selling games at retail in the UK for the week ending July 3, 2021, were as follows.
1. Mario Golf: Super Rush
2. FIFA 21
3. Mario Kart 8: Deluxe
4. Animal Crossing: New Horizons
5. Minecraft (Switch)
6. Ratchet & Clank: Rift Apart
7. Grand Theft Auto 5
8. Super Mario 3D World + Bowser's Fury
9. Resident Evil Village
10. The Legend of Zelda: Breath of the Wild