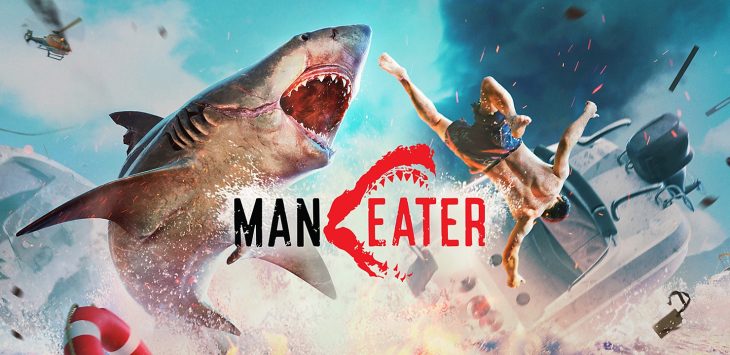 The only new games to enter the UK physical sales chart this week were Maneater and Saints Row: The Third Remastered from publisher Deep Silver.
Both games made it into the top ten best-selling games for the month, but it was Maneater that came out on top in sixth place. The game puts players in control of a shark, and sends them on a ridiculous murderous rampage across sunny beach locations.
Saints Row: The Third Remastered on the other hand entered in seventh place. The game is a full remaster of the original Saints Row: The Third, one of the best-known games in the franchise, and even launched for the Nintendo Switch.
Nintendo actually has thirteen first-party games in the top 40 sales chart this week. Of course, Animal Crossing: New Horizons continues to be the best-selling game for the week, despite a 28 percent week-on-week drop in sales, but Mario Kart 8 Deluxe has shot up from fifth to second place. The game saw a sales boost of 28 percent week-on-week, indicating that there is more Nintendo Switch hardware available and being purchased, since the game is bundled with most console packages.
It is expected that this week will also be heavily influenced by Nintendo Switch games. New releases including Xenoblade Chronicles: Definitive Edition, and the large collection of 2K games heading to the console, will no doubt drive up sales. The 2K games being launched at retail and as digital downloads are the BioShock Collection and the Borderlands Legendary Collection. XCom 2 is also launching this week, but only as a digital release.
Microsoft is also launching Minecraft Dungeons this week, though the game is a purely digital release, so won't be appearing on this chart just yet. Whether the game has any influence over the sales of the base game of Minecraft remains to be seen.
The top ten best-selling games at retail in the UK for the week ending May 23, 2020:
1. Animal Crossing: New Horizons
2. Mario Kart 8 Deluxe
3. Call of Duty: Modern Warfare
4. Grand Theft Auto 5
5. FIFA 20
6. Maneater
7. Saints Row: The Third Remastered
8. Minecraft Nintendo Switch Edition
9. Star Wars Jedi: Fallen Order
10. Luigi's Mansion 3