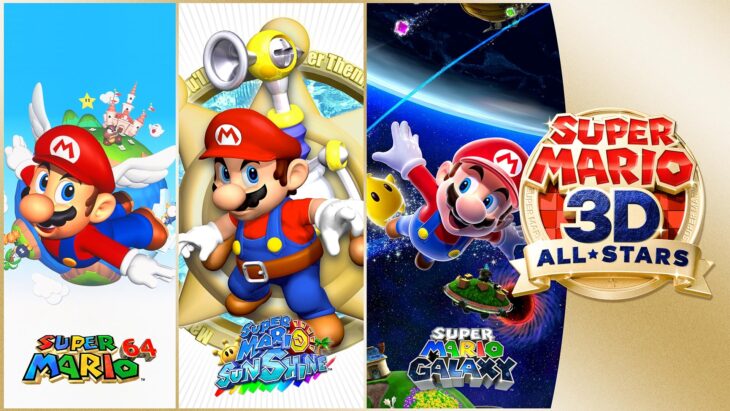 Two new games have entered the UK top ten best-selling games chart this week, both of which are from 2K's Mafia franchise. However, neither of them was able to come close to knocking Super Mario 3D All-Stars out of the top position.
Mafia: Definitive Edition, a remake of the original from 2002, debuts in third place in the chart. The new game has been developed by Hangar 13, the same team behind Mafia 3 from 2016. In addition, the Mafia Trilogy, which contains remasters of the second and third game, as well as this new version of the original, has entered in sixth place.
While neither of these Mafia entries has sold particularly well at retail, it's thought that they've sold far better on digital storefronts.
This is the second consecutive week at the top of the chart for Super Mario 3D All-Stars. This is impressive considering that sales are down by 78 percent week-on-week, though they're clearly still high enough that no other game can even come close.
However, Marvel's Avengers is still sticking around in second place for yet another week, a constant reminder that long-term sales can eventually outweigh an initial burst at launch. Sale's for Square Enix's game only dropped by 21 percent week-on-week, showing that players are still now picking it up.
WWE 2K Battlegrounds, this year's replacement for an official WWE 2K21, has fallen from sixth to eleventh this week, with sales down by 43 percent week-on-week. PES 2021, the seasonal update that is also a replacement for a full blown new title, fell from ninth to thirty-fourth, with sales down by 64 percent week-on-week.
However, this week should see the chart completely changed once again. There are two big new releases coming up, Star Wars: Squadrons, and Crash Bandicoot 4: It's About Time. Both are expected to sell rather well, and with FIFA 21 coming shortly after, the landscape of the retail chart should look very different this time next week.
The top ten best-selling games in the UK for the week ending September 26, 2020: