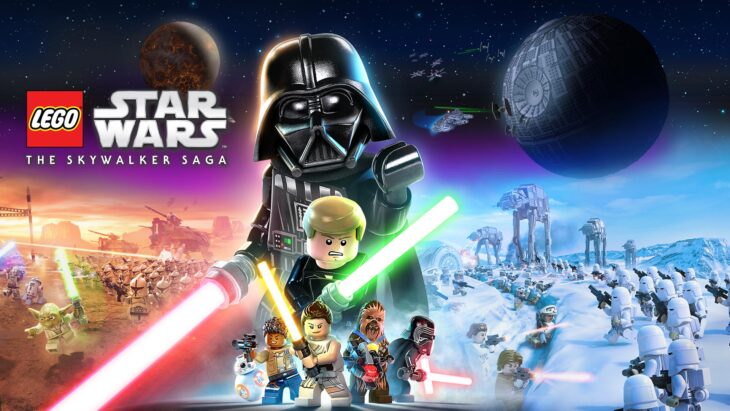 LEGO Star Wars: The Skywalker Saga has had an extremely strong launch at UK physical retail, so much so, that it is the biggest LEGO game ever without even counting the digital sales. LEGO Star Wars: The Skywalker Saga managed to beat the previous best-selling LEGO game from 2008, LEGO Indiana Jones, by 8.4%.
LEGO Star Wars: The Skywalker Saga is the second fastest-selling boxed game, second only to Pokemon Legends: Arceus. This means it has managed to beat titles such as Horizon Forbidden West and Elden Ring.
According to GfK data, the PlayStation 5 version of the game accounted for 31% of all boxed sales. The Nintendo Switch version accounted for 26% and Xbox and PlayStation 4 versions of the game accounted for 23% and 20% respectively.
The LEGO franchise is extremely popular in the UK, and it is ahead of such franchises as Assassin's Creed, Need for Speed, Sonic The Hedgehog, and even Star Wars.
Dorian Bloch, the GfK games boss indicated that the current all-time unit sales No.1 is LEGO Marvel Super Heroes, followed at No.2 by LEGO Batman and at No.3 by LEGO Indiana Jones, then it's two Star Wars titles: LEGO Star Wars: Original Trilogy at No.4 and No.5 is LEGO Star Wars: The Complete Saga. He continued by saying that all of these titles have grossed over 1m units in the UK and between £27m to £34m in box revenue.
He concluded his statement by saying that LEGO as a brand dates back to October 1997 with the launch of Mindscape's LEGO Island on PC and then in 1998 LEGO Chess, LEGO Creator, and LEGO Loco, all for PC, however, it was Eidos and TT Games' LEGO Star Wars in 2005 that propelled LEGO into the big time league of 1m unit sales in the UK.
Due to the success of LEGO this week, Kirby and the Forgotten Land dropped down to No.2 with its sales seeing a decline of 24%. Regardless, this Nintendo Switch title seems to still be doing extremely well.
Elden Ring is no longer in the top five and managed to come in at No.6 with its sales declining by 13% week-on-week. Tiny Tina's Wonderlands is no longer in the Top Ten and charted at No.11 with a decline in week-on-week sales of 51%. However, it is worth noting that this data only includes physical sales.
A game that has been rising through the charts this week is LEGO Harry Potter Collection, which managed to climb 21 places and come in at No.15 with its sales seeing a 161% increase. LEGO Marvel Super Heroes re-entered the charts at No. 32 with its sales increasing by 130%. Lastly, Lego Jurassic World also re-entered the charts at No.35 with its weekly sales seeing a 75% increase.
Below are the top ten best-selling boxed video games in the UK for the week ending April 9, 2022: