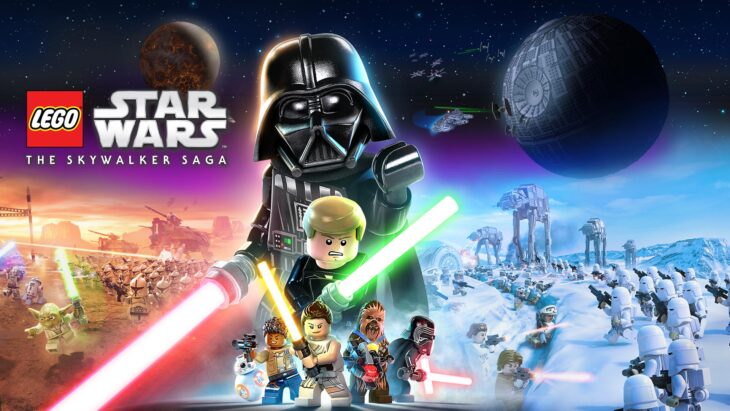 The latest installment of the LEGO franchise, Lego Star Wars: The Skywalker Saga remains the best-selling boxed video game title in the UK for the third week in a row.
Even though its weekly sales have seen a 38% decline, Lego Star Wars: The Skywalker Saga still appears to be selling extremely well. In fact the latest Warner Bros game broke all records and become the fastest-selling Lego game in history both in the UK and worldwide.
This week was particularly in terms of physical video game sales. After going up two places, FIFA 22 landed at No.2 with its sales down by 32% week-on-week. Pokemon Legends: Arceus also raised two places and came in at No.3 with a decline in sales of 20% week-on-week.
The single video game title in the Top Ten to rise in sales was WWE 2K22 due to price reductions and promotional deals for the game. It went up seven places on the charts and landed at No. 5.
Last week's best sellers were mostly PlayStation 5 titles, likely due to the arrival of more PlayStation 5 consoles. Horizon Forbidden West went down to No.7 from No.3 after suffering a 65% drop in sales. Gran Turismo 7 sales didn't do any better and saw a 75% decline week-on-week which made the game drop from No.2 to No.11 while Spider-Man: Miles Morales saw its sales decline by 23% but still managed to rise one place to No.14.
The recent Nintendo Switch title, Kirby and the Forgotten Land fell out of the Top Ten and charted at No.12 with a sales drop of 57% week-on-week.
The only new video game to chart this week was MotoGP 22 which came in at No.39. The PlayStation 5 version of the game accounted for 37% of its total sales, the Xbox version for 31% and the PlayStation 4 and Nintendo Switch versions accounted for 26% and 6% respectively.
Below are the top ten best-selling boxed video games in the UK for the week ending April 23, 2022: