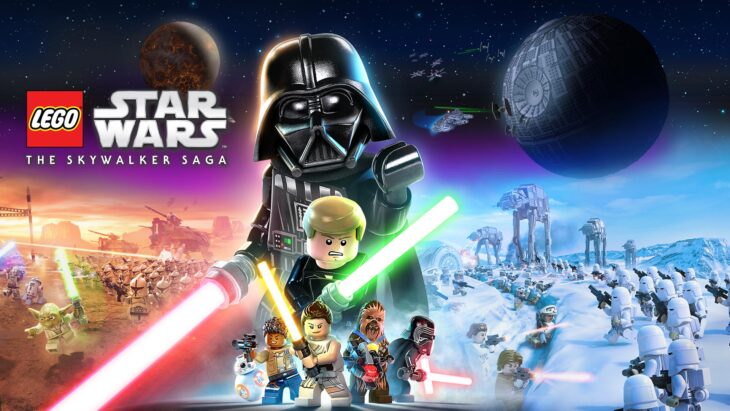 Once again, PS5 games maintained their dominant presence on the top of the UK boxed charts this week, propelled by the allure of summer sales and strategic price bundling.
A substantial proportion of the Top Ten best-selling boxed games clearly preferred their PS5 editions. The PlayStation-exclusive Gran Turismo, boosted by the feature film adaptation, also secured tenth place on the charts.
Unwavering from the previous week, the leading triumvirate comprised Lego Star Wars: The Skywalker Saga, standing tall as the chart-topper. Notably, its sales registered a 32% decline. The PS5 iteration exhibited a sales performance nearly twice as robust as its closest contender, the Nintendo Switch version.
Maintaining its firm hold at the second spot was FIFA 23, even though its sales experienced a 33% dip compared to the previous week. Interestingly, this week saw a twist, with FIFA 23 being the sole third-party game to register higher sales on the Nintendo Switch compared to other platforms, followed by the PS4 edition.
Mario Kart 8 Deluxe secured the third position, although it witnessed a 24% decline in sales. The fourth place was claimed by The Legend of Zelda: Tears of the Kingdom, which managed to withstand a 19% decrease in sales.
Grand Theft Auto 5 surged an impressive five ranks to take the fifth position, propelled by a commendable 6% upswing in sales. Remarkably, the lion's share of this week's sales was attributed to the PS5 version.
Experiencing a resurgence into the Top Ten was Mortal Kombat 11 Ultimate, capturing the ninth position due to well-timed price promotion along with consumer excitement for Mortal Kombat 1 later this year, despite a 5% slide in week-on-week sales.
Meanwhile, God of War: Ragnarök faltered in this week's rankings, plummeting from its sixth place standing to a distant fourteenth, courtesy of a significant 50% slump in sales. In stark contrast, Red Dead Redemption 2 vaulted from the thirty-sixth position to seize sixteenth place, spurred by an impressive 60% boost in sales.
Elsewhere, Atlas Fallen made its debut in 22nd place, but Focus Entertainment's latest Action-RPG would always be a tough sell for consumers, and it's skipping the PlayStation 4, which already limits its potential reach.
Below are the best-selling boxed video games in the UK for the week ending August 12, 2023.