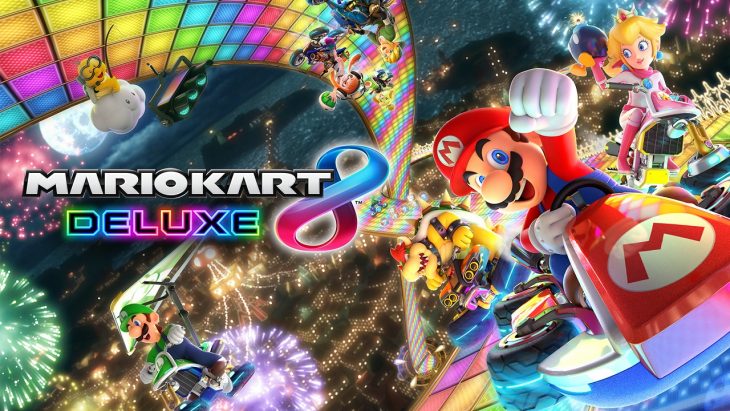 This week's chart is evidence that there are very few big releases on the cards right now. When this happens, older popular titles rise up through the chart to make it look very different from the rest of the year.
For example, in 2011, Zumba Fitness topped the UK chart for ten weeks in a row. Thankfully, this week's chart is slightly more interesting than that.
The top three games this week are Mario Kart 8 Deluxe for the Switch, up 6 percent week-on-week, Grand Theft Auto 5, up 44 percent week-on-week, and Minecraft Switch Edition, up 17 percent week-on-week. Mario Kart 8 Deluxe is packaged with almost every Switch console, so it's easy to see why the game would rise to the top of the chart when there's nothing to compete with it.
Grand Theft Auto 5 is benefitting from the recent Los Santos Tuners update to Grand Theft Auto Online, and Minecraft has been a great seller for a while now. The Switch version is the most popular at the moment, which is why that version has specifically risen up.
Olympic Games Tokyo 2020: The Official Video Game is in fourth, still benefitting from the popularity the major sports event has given it. As the Paralympics approach, the game may sell even more copies with another boost in popularity.
Animal Crossing: New Horizons hasn't moved this week, sticking around in fifth with sales staying relatively flat. F1 2021 on the other hand, is down to sixth, with sales falling by 34 percent week-on-week.
Hades launched for Xbox and PlayStation this week. After the huge surge in popularity, it saw on Switch, the game lands in eighth with sales divided into 70 percent for PS5, 23 percent on PS4, and 7 percent on Xbox Series X/S. The game was also available on Xbox Game Pass, which will almost certainly have led to many more downloads not included in this chart.
Ratchet and Clank: Rift Apart returned to tenth place, with sales up 313 percent. That can only mean that more PS5 stock came into retailers. It's also possible to see this in sales boosts for Resident Evil Village, up 151 percent, and Spider-Man: Miles Morales, up 101 percent.
The top ten best-selling games at retail in the UK for the week ending August 14, 2021 were as follows.