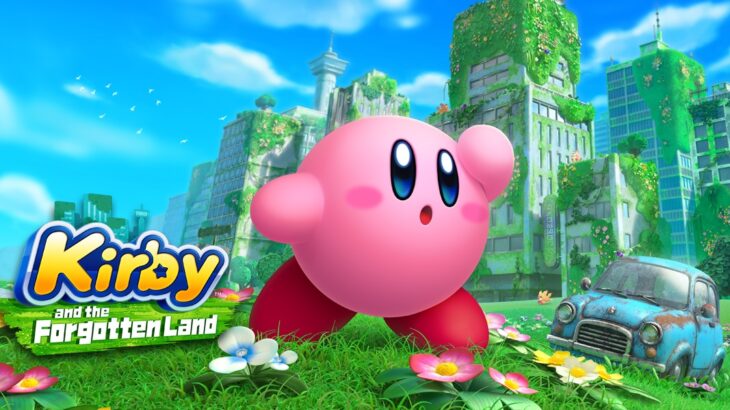 Kirby and the Forgotten Land managed to reach the top of the UK Boxed charts during its first week by beating Tiny Tina's Wonderland.
This release marks the biggest one in the UK the Kirby franchise has ever had. During its opening week, the game managed to sell more than 2.5 times more units than its best previous entry which was 2018's Kirby Star Allies.
According to the GfK data, the sales made during the first week, make Kirby and the Forgotten Land the fifth-biggest Kirby game in the UK ahead of Kirby and the Wii U's Rainbow Paintbrush but behind Kirby's Adventure for Nintendo Wii.
The latest 2K Borderlands game, Tiny Tina's Wonderlands charted at No.2, however, its physical sales were extremely low, managing to sell only 10% when compared to Borderlands 3 in 2019. It is important to note that this data doesn't include digital sales and that this was a spin-off title, so expectations were not set to match the sales of the main entries of the franchise.
The PlayStation 5 version of the game accounted for 52% of total sales, followed by Xbox Series X/S which accounted for 25%. PlayStation 4 and Xbox One versions of the game accounted for 15% and 8% respectively.
Bethesda's Ghostwire Tokyo narrowly missed the top ten mark and landed at No.11 with an 80% drop in physical boxed sales compared to the developer's previous release, The Evil Within 2. Once again, this doesn't include digital sales, which makes the charts susceptible to change.
Rune Factory 5 for Nintendo Switch was the final new release to appear on the charts and managed to sell 80% more copies compared to Rune Factory 4 which launched on Nintendo Switch back in February 2020.
Elden Ring fell to No.3 with a 29% decline in week-on-week sales and Gran Turismo 7 dropped from No. 1 to No. 4 with a 48% decline in sales. Pokemon Legends: Arceus charted at No.5 with a sales drop of 9%.
FIFA 22 was one of a few games that have risen on the charts, managing to come in at No.6 after seeing a 79% increase in week-on-week sales due to various discounts and promotions, especially on Xbox One. Super Mario Bros U Deluxe has also managed to climb up to top ten going from No.17 to No. 7 with its sales rising 113%.
Lastly, Stranger of Paradise: Final Fantasy Origin which was released last week, dropped down to No.19 with its weekly sales seeing a 71% decline.
Below are the top ten best-selling boxed video games in the UK for the week ending March 26, 2022: