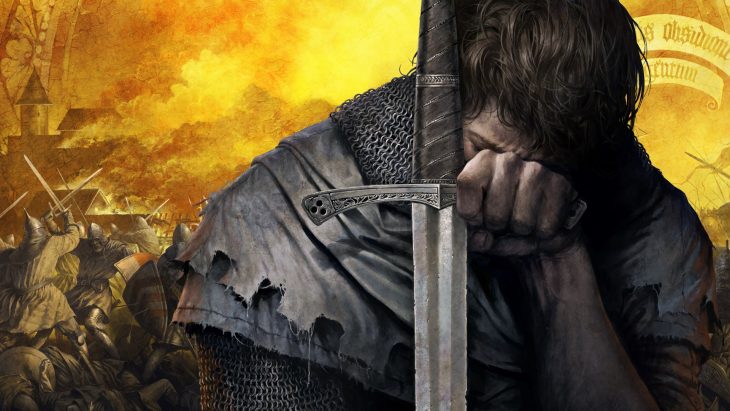 The medieval open-world RPG Kingdom Come: Deliverance has now sold 3 million copies around the world. The game launched just over two years ago, and many copies were distributed as part of its Kickstarter reward system already.
Kingdom Come: Deliverance put players in the shoes of a medieval peasant in Europe. They go on a journey that sees them rise above their status to become a knight, fighting in key battles throughout history.
The game has been built with an extreme amount of detail. Everything is based on historical facts, from the hygiene system that requires players to wash regularly or face a penalty, to the realistic swordplay that players must master if they want to be able to get anywhere in their time with the game.
In addition to the base game selling 3 million units worldwide, the DLC has also sold 1.5 million units. This number is across all platforms that the game is available, including PlayStation 4, Xbox One, and PC.
In celebration of these milestones, the game's developer is holding a free weekend on Steam. Anyone can pick up Kingdom Come: Deliverance and play it through from the 18th to the 22nd of June at no charge.
The game's developer, Warhorse Studios, was acquired by Embracer Group (THQ Nordic) in 2019. The company has unveiled a new logo alongside the celebration of this milestone, which is probably part of a rebranding now that they are associated with Embracer Group.
Kingdom Come: Deliverance is a very popular game with fans of open-world RPGs, and historically accurate games. It definitely has a niche audience, but that audience has clearly grown to a sizable number.
Warhorse Studios has confirmed that they are working on a sequel for Kingdom Come: Deliverance. No details on the sequel have been revealed, but it's sure to be much the same as the original so that fans are sure to enjoy it. The developer has also confirmed that yet more DLC is on the way to the game in the future.
Only time will tell whether Warhorse Studios decides to really push themselves and bring the game to next-generation consoles as well.