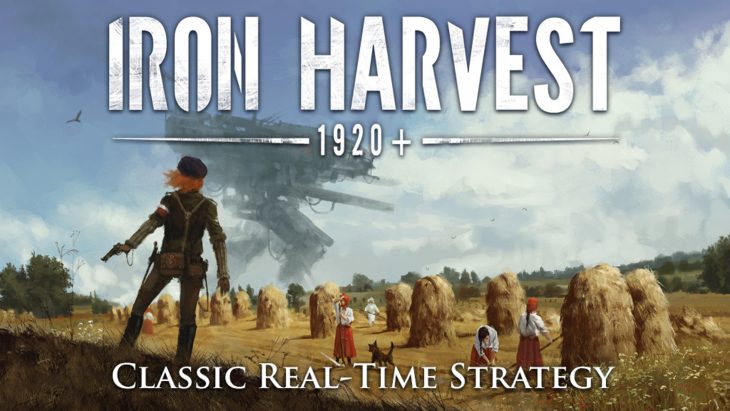 Iron Harvest, from King Art Games, has become the most successful video game project on Kickstarter in almost an entire year. The game raised around $1.3 million in the five weeks its project was open for. The last game to raise more funding than this was Ashes of Creation, which raised $3.2 million in May last year.
The game takes inspiration from the Scythe board game, which managed to raise $1.8 million in 2015 on the same crowdfunding platform, and is an RTS that's going to release for PC, Xbox One, and Playstation 4.
Iron Harvest is the fourth fully funded Kickstarter campaign, and it's the first in 2018 to raise more that $1 million on a crowdfunding platform. It's worth noting that this is also the developer's most successful Kickstarter project by far.
Funding was also raised via King Art Game's own website, which has so far brought in an additional $232,000. They offer various versions of the game, including well-made collector's editions.
Creative director of King Art Games, Jan Theysen, said that Iron Harvest was a big risk, since in this day and age there's almost no guarantee that a new IP will raise enough money for a successful crowdfunding campaign. However, the developer knew that there is a strong RTS community out there who have been pining for a new addition to the genre for some time now. The success of the Kickstarter campaign, Theysen says, is an obligation to the developer to make Iron Harvest the best game it can possibly be.
The statistics for video game projects on Kickstarter show that roughly only a third of all of them succeed in reaching their goal. The number of successfully funded video games on the platform fell from 382 in 2016 to 347 in 2017, but the total raised stayed stable at around $15 million.
Iron Harvest presents the world of 1920 in a very different light. Armies ride on horseback and march across difficult terrain amid huge mechs which battle as tanks and other vehicles of war would. The game has been successful enough to meet all stretch goals, including a new game +, cinematic cutscenes, challenge maps, skirmish mode, multiplayer, co-op campaign, co-op challenges, leagues and seasons, and free DLC campaign.