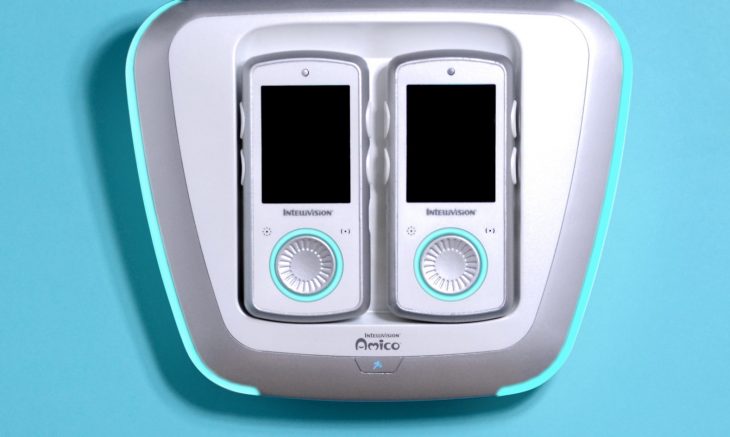 The upcoming retro console from Intellivision Entertainment, Amico, has seen more than 10,000 pre-orders in the first week of sales being open. VentureBeat has added to this news that retailers have ordered more than 100,000 units so far.
Intellivision Entertainment's CEO, Tommy Tallarico, said that he was extremely pleased with how pre-sales had gone so far. Clearly retailers believe that the console will be a big hit with customers, and consumers are eager to get their hands on the retro console too.
Gaming has recently seen a spike in both hours played, and revenue generated by digital spending. This is due to so many people being stuck indoors as a result of self-isolation, and it seems as though it has had a positive side-effect on Amico pre-orders.
Tallarico described how the fact that pre-orders for Amico are so impressive at this time in particular was very exciting. He added that this is the worst economic downturn that the world has seen since the Great Depression, and yet the console is still selling exceptionally well.
On March 30 pre-orders for the VIP version of Intellivision Amico opened, but they'll close today. The console will cost consumers between $249 and $279 depending on which version they want to purchase. For that price, consumers will get the console, two controllers, six games, a $25 gift card, three digital game soundtracks, and a 3D Lenticular playing card, which has been signed by Tallarico.
Anyone who pre-orders the console must pay $100 upfront, but that deposit is fully refundable should the consumer change their mind. The console will be sent out to those who have purchased it later this year in October.
Intellivision Amico is built around the concept of playing older games, most of which were family-friendly, and fully playable in multiplayer and co-op with other people in the same room. With so many games available now that are incredibly violent, and only allow you to play with others online, there's a serious lack of the couch co-op that Amico allows for.
The console will definitely appeal to those who enjoy retro consoles, but it's also a great device for enjoying games with friends and family at home, without the risk that someone might be offended by something in a game.