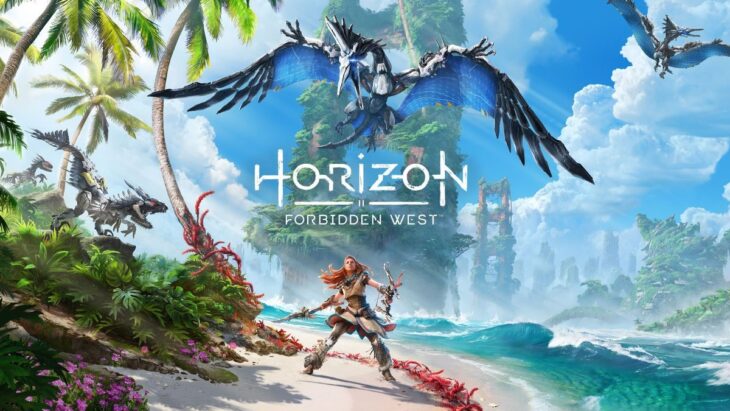 Horizon: Forbidden West was the most downloaded game in the UK last week managing to beat both FIFA 22 and Total War: Warhammer 3.
Horizon: Forbidden West is an action role-playing game developed by Guerilla Games and published by Sony Interactive Entertainment. The game is a sequel to Horizon: Zero Dawn in which the player takes control of the protagonist Aloy and explores a fictional post-apocalyptic version of the US.
According to the latest GSD data, nearly half of the sales of the new PlayStation title were accounted for by the PSN download store. This is more than twice the sales that the game's predecessor, Horizon: Zero Dawn managed to achieve on its release back in March 2017.
Due to the release of the second installment of the Horizon franchise, Horizon: Zero Dawn managed to re-enter the charts at No.7. The data shows that 67% of Horizon: Forbidden West digital sales were accounted for by the PlayStation 5 version of the game.
FIFA 22 came in at No.2, barely managing to beat Sega's Total War: Warhammer 3 which ended up taking third place.
Total War: Warhammer 3 is a turn-based strategy game with real-time tactics developed by Creative Assembly and published by Sega. The game is a part of the popular Total War series and it is the third game set in the Warhammer Fantasy fictional universe made by Games Workshop. The player takes control of their armies and can choose to engage in diplomacy with other factions, or fight against them, in an effort to expand their territory and influence.
While these results are not surprising, it is worth mentioning that Total War: Warhammer 3 sales have seen a slight decline compared to its previous installment, Total War: Warhammer 2 which was released back in September 2017.
The GSD top-selling digital games in the UK for the week ending Saturday, February 19, 2022:
1. Horizon: Forbidden West
2. FIFA 22
3. Total War: Warhammer 3
4. Grand Theft Auto 5
5. XCOM 2
6. NBA 2K22
7. Horizon: Zero Dawn
8. Riders Republic
9. Red Dead Redemption 2
10. Borderlands 3