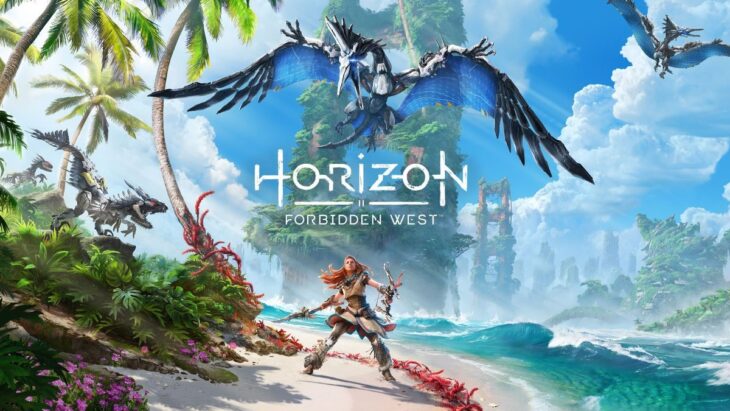 Once again, the latest installment of the Horizon franchise, Horizon: Forbidden West, has retaken the top spot of the UK physical sales chart.
Last week, the latest installment of the Xenoblade Chronicles franchise, Xenoblade Chronicles 3 had an incredibly successful launch, making it the biggest launch of the franchise to this day. However, after only one week, Xenoblade Chronicles 3 fell down to No.10 with its week-on-week sales down by 83%.
Horizon: Forbidden West once again came on top of the UK physical sales charts due to the boost the title received from being bundled up with the latest batch of the PlayStation 5 consoles.
It is worth noting that Horizon: Forbidden West came in at No.1 on the charts despite its sales have decreased by 25% compared to the previous week.
Gran Turismo 7 was another title that benefited greatly from the PlayStation 5 bundles and charted at No.5 this week with its sales increasing by 32%. This is a significant jump compared to last week when it was at No.13.
Two more PlayStation 5 titles re-entered the carts, Demon's Souls at No.13, and Battlefield 2042 at No.24. This is due to the games being a part of various promotional deals.
Nintendo Switch Sports is at No.2 behind Horizon: Forbidden West from last week's No.4 while LEGO Star Wars: The Skywalker Saga retained its spot at No.3.
Rounding up the top five entries, Mario Kart 8 Deluxe for Nintendo Switch came in at No.4 from last week's No.5.
Elsewhere on the charts, Minecraft is at No.6, EA's F1 22 is at No.7, and Nintendo's Pokemon Legends: Arceus and Animal Crossing: New Horizons came in at No.8 and No.9 respectively.
No new games made it to the charts this week.
Below are the best-selling boxed video games in the UK for the week ending August 6, 2022: