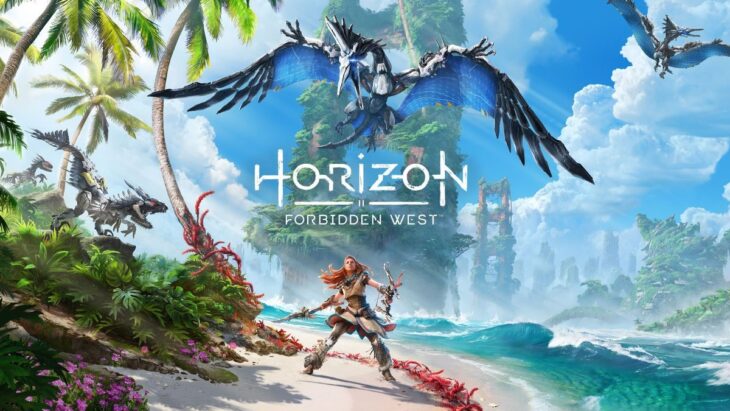 According to the latest GfK data, Horizon: Forbidden West was the No.1 best-selling game in the UK boxed charts.
Horizon: Forbidden West has had the second-biggest PlayStation 5 launch narrowly surpassing FIFA 22, and coming second only behind the launch of Spider-Man: Miles Morales. Just like Miles Morales, Horizon: Forbidden West was released on both PlayStation 4 and PlayStation 5 with 68% of all boxed sales being accounted for by the PS5 version of the game.
Compared to the previous Horizon installment, Horizon: Zero Dawn, which launched in 2017, the sales of the sequel are down by 35%. It is worth noting though that these numbers do not include digital sales which have seen significant growth in the last half a decade.
Due to the ongoing lack of supply of PlayStation 5 consoles, we can expect Horzion: Forbidden West to rise and fall on the charts as more consoles become available to consumers.
Pokemon Legends: Arceus got knocked down to No.2 with a 52% decline in week-on-week sales. The popular Switch title held first place on the charts for three weeks in a row and is still the fastest-selling game of the year.
Along with the new Horizon installment, retail stores received a new shipment of PlayStation 5 consoles which resulted in other PS5 titles rising on the charts. Spider-Man: Miles Morales has gone up 15 places, landing at No.12 with a 90% rise in week-on-week sales while Ratchet & Clank: Rift Apart returned to the charts at No.20.
Assassin's Creed: The Ezio Collection also re-entered the charts right behind Ratchet and Clank likely due to the release of the Nintendo Switch version of the game pack.
Cyberpunk 2077 received a new update that enhanced the game for PS5 and Xbox Series X/S which resulted in the 271% rise in weekly sales for the CD Projekt title, allowing it to re-enter the charts at No.23.
The King of Fighters XV was the only other new release and it landed at No.30. PlayStation 5 copies accounted for 53% of sales while the PlayStation 4 and Xbox accounted for 25% and 23% respectively.
Below is the top ten best-selling video games in the UK for the week ending February 19, 2022: