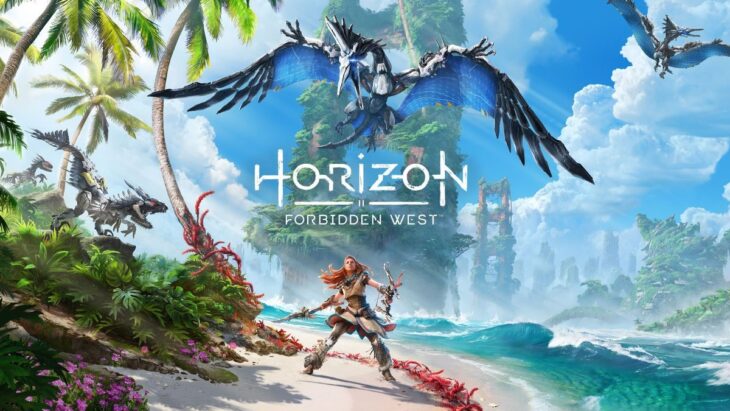 The second installment of the Horizon franchise, Horizon Forbidden West has returned to the No.1 spot in the UK boxed retail charts after seeing a 31% increase in week-on-week sales.
This is likely the result of the PlayStation 5 hardware bundles. PlayStation 5 stocks have improved significantly in the last couple of months and the Horizon Forbidden West has been included in a number of official and unofficial hardware bundles.
Sniper Elite 5, which was last week's No.1 has fallen to No. 8 after a 67% decline in week-on-week sales.
WWE 2K22 was the biggest rising title of the week, managing to get to No.7 after its sales increased by 356% week-on-week. This was due to the fact that the 2K's latest title was included in Sony's Days of Play promotion, and both the PlayStation 4 and PlayStation 5 versions of the game sold for less than 25£.
The UK underwent an extended bank holiday weekend to mark the Queen's Platinum Jubilee. This resulted in sales increases across the board. Nintendo Switch Sports went from No.3 to No.2 with its week-on-week sales increase by 24%.
The latest installment of the LEGO franchise, Lego Star Wars: The Skywalker Saga followed at No.3 with a sales increase of 77%. FIFA 22 came in at No.4 with its sales seeing a 79% increase week-on-week.
Mario Kart 8: Deluxe re-entered the Top Five with its sales up by 27%, while Pokemon Legends: Arceus landed at No.6 with its sales increased by 13%.
Rounding up the Top Ten for the week, we have Minecraft for Nintendo Switch coming in at No.9 and PlayStation's Gran Turismo 7 at No.10.
Below are the top ten best-selling boxed video games in the UK for the week ending June 4, 2022: