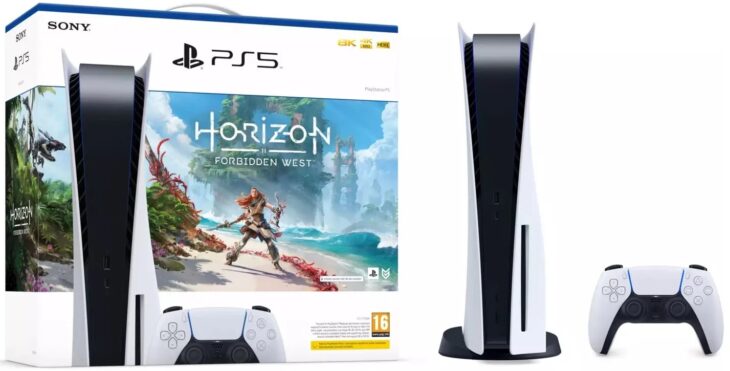 Once again, the latest installment of the Horizon franchise, Horizon Forbidden West, has returned to the top of the UK physical charts following a relatively uneventful week at retail.
Horizon Forbidden West sales declined by 11% week-on-week compared with the PlayStation 5 version of the game, accounting for 95% of the sales and PlayStation 4 accounting for the remaining 5%. The title has been at the top for a couple of weeks, with the sales up due to recent official and unofficial PlayStation 5 hardware bundles.
Mario Strikers: Battle League Football which was at the top of the charts last week, dropped to No.3 after its week-on-week sales decreased by 58%.
The latest LEGO title, Lego Star Wars: The Skywalker Saga has stayed at No.2 for the second week in a row, even though its sales dropped by 33% week-on-week.
The Quarry, the latest title from the developer Supermassive Games which was released last week, debuted at No.4. However, due to its sales dropping by 63%, Quarry dropped to No.7 this week.
The majority of the Quarry sales were accounted for by the PlayStation 5 version of the game at 47%. The PlayStation 4 and Xbox Series S/X accounted for 29% and 13% of the sales respectively.
Only one new entry made it on the charts this week. It was Final Vendetta, which was developed by Numskull Games. Final Vendetta debuted at No.36 with the majority of its sales, 61% on Nintendo Switch.
Rounding up the Top 5, Nintendo Switch Sports took the fourth spot on the charts while Mario Kart 8: Deluxe came in behind it at No.5.
Below are the best-selling boxed video games in the UK for the week ending June 18, 2022: