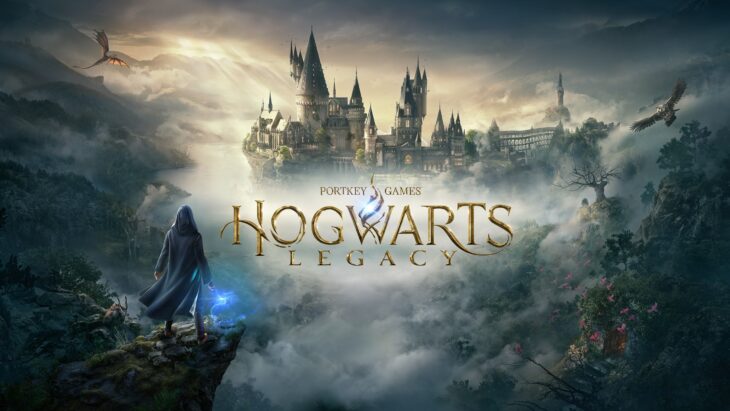 Surpasses Elden Ring's overall sales in the process
Hogwarts Legacy tops the UK sales charts for yet another week, despite a drop in the physical sales figures. The open-world action RPG developed by Avalanche Software and Published by Warner Bros. is also at No.1 in the digital charts, making it the most popular game released so far this quarter.
With the game also scheduled for release on the PS4, Xbox One, and Nintendo Switch in May and June, Hogwarts Legacy could end the summer overtaking Call of Duty in terms of sales figures. After only five weeks of release, the Harry Potter title has already surpassed the lifetime sales of FromSoftware's Elden Ring in both the UK physical and digital charts. As Elden Ring was the major hit title from this time last year, Hogwarts Legacy's numbers look even more impressive by comparison.
Other than this, it has been a quiet week for gaming. Last week's newest entry into the charts, Metroid Prime Remastered, dropped from the No.2 spot down to No.4 and saw a decrease of more than 75% in sales. The Remaster was originally released on the Nintendo eShop back in February, so this could be one of the reasons why the sales figures for the physical release have been less than spectacular.
Some other recent titles to also drop down the charts this week are Wo Long: Fallen Dynasty and Atomic Heart, both of which dropped dramatically in terms of their sales numbers. Square-Enix's Octopath Traveler 2 also dropped out of the top 20 this week after seeing an almost 50% decrease in sales.
March 10th saw the celebration of Mario Day, with promotions on Mario games causing several games in the franchise to rise in the charts. Mario Kart 8: Deluxe made it as high as the No.3 spot, while Super Mario Odyssey jumped 13 places to the No.26 position. Super Mario 3D World + Bowser's Fury also saw an increase in sales and rose to No.20 in the charts.
Mario + Rabbids: Sparks of Hope has also enjoyed a mini-comeback of sorts. Having been promoted heavily for the last few weeks, the game has been reinvigorated thanks to its new DLC expansion and release of a free demo. As a result, sales of the game have risen consistently for the last three weeks. It now sits firmly at the No.16 spot.
Below are the best-selling boxed video games in the UK for the week ending March 11, 2023: