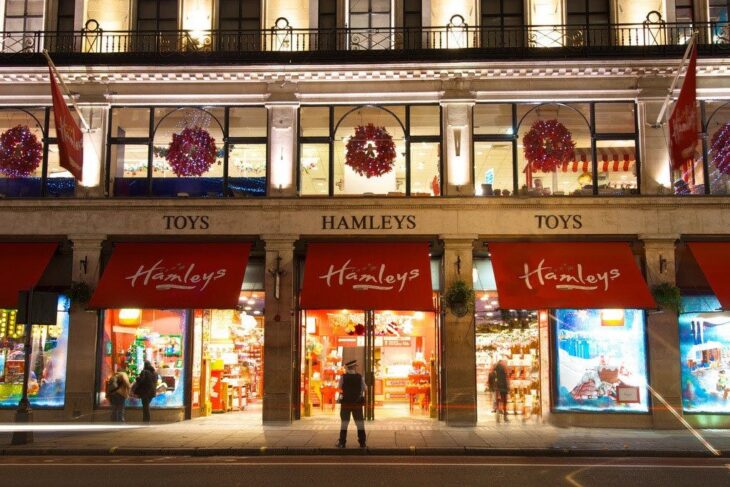 Hamleys has now established a new video games department in its flagship store on Regent Street, London UK.
The department is housed on the lower ground floor, and is set to offer games, consoles, other hardware, and a selection of accessories as well. It's not known how limited or expansive the range will be just yet.
However, at 1,326 square feet in size, this department certainly has the space to offer every modern machine and game on the market at this point in time. The store wants to create the biggest gaming retail site in the London shopping area. The nearby GAME Belong arena on Oxford Street will finally lose its title.
Hamleys CEO Sumeet Yadav explained that the department officially opened last week. This could be the first of many in Hamleys stores across the country if it proves to draw in more footfall and drive up sales.
Yadav said that the department is a natural fit for the store. This makes sense because video games appeal to all children, but they've also been around for decades. It's not known why it's taken the toy store so long to open the department, but now that it's here, it's unlikely that it'll go anywhere.
Hamleys is one of the oldest toy stores in the UK. It's a store that's known for opulence and the finest standard in toys in the country. However, it's also incredibly expensive, and appeals to a very specific demographic who all happen to pass through the London area.
Sony, Microsoft, and Nintendo have all made it very clear that gaming hardware is going nowhere. While companies like Google believe the future is purely digital, this is clearly still a long way off. The video games market is now worth more than film and music, meaning that any company that could get in on some extra revenue would be mad not to.
If the industry continues to move in the direction it is, more and more video game departments will be popping up in every Hamleys store, possibly even growing to offer exclusive new hardware that isn't available outside of the chain.