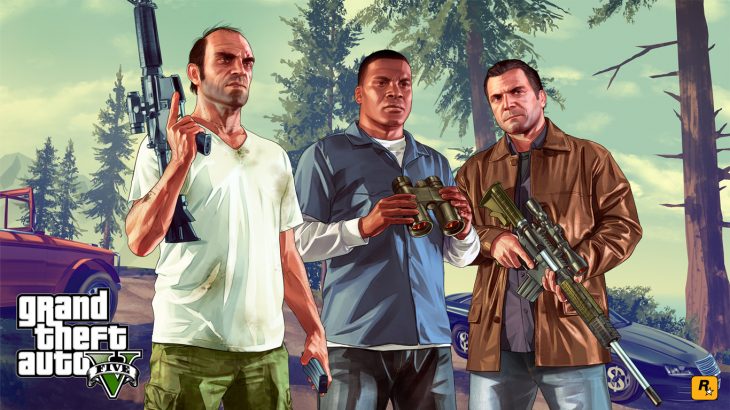 While The Last of Us Part 2 tops charts in the UK, it's Grand Theft Auto 5 that people are buying in Australia and New Zealand.
It may be due to a promotion, or it could be because the game is coming to next-gen consoles, but Grand Theft Auto 5 is the best-selling game in both Australia and New Zealand. This could be due to Sony offering $1 million in Grand Theft Auto Online for all players who log into the game on PlayStation 4 between now and the PlayStation 5 version's launch. The Last of Us Part 2 has fallen to sixth place in Australia, and third in New Zealand.
F1 2020 has debuted in second place in Australia, and fourth in New Zealand. F1 racing isn't as popular in these countries as in Europe, though the game may still show good results in these markets in the weeks to come.
The Australian chart has four Nintendo Switch games in the top ten this week. Animal Crossing: New Horizons is in third, up from the previous week, Mario Kart 8 Deluxe is in fourth, Ring Fit Adventure is in fifth, and Super Mario Party is in eighth. Conversely, New Zealand's chart has just one, Animal Crossing: New Horizons in sixth place, up from tenth the previous week.
Clearly both regions have seen an increase in Nintendo Switch stock, New Zealand more than Australia. This is reflected in the flat sales for Mario Kart 8 Deluxe, and the increase in sales for Animal Crossing: New Horizons.
Rainbow Six Siege sits in tenth place in both charts. The game is consistently popular, and could have seen a sales surge due to the recent release of a new update.
In New Zealand, Far Cry 3: Classic Edition is in second place. This is almost certainly because of the reveal of Far Cry 6. While the series has always been popular, many people are speculating that the boy on the cover of Far Cry 6 is the main antagonist from Far Cry 3. This hasn't been confirmed, but it's almost certainly why the game has sold so well.