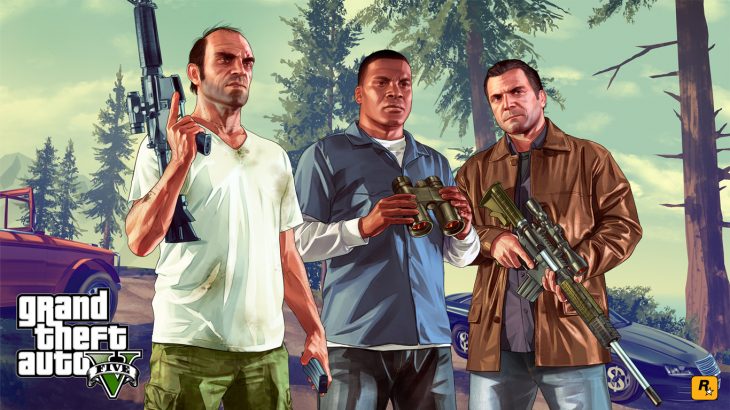 Last week Grand Theft Auto 5 rose to become the best-selling game both digitally and physically across Europe, Middle East, Africa, and Australia.
Since Grand Theft Auto 5 launched in 2013, the game has consistently been in or near the top ten best-selling games each week. The title regularly sees sales boosts from promotional pricing, meaning it quite often dethrones games from the top spot.
Last week Grand Theft Auto 5 topped the chart once again, pushing Crash Team Racing Nitro-Fueled to second. Prior to this, Crash Team Racing Nitro-Fueled had spent two weeks at the top of the chart since it launched on the 21st of June.
However, despite Grand Theft Auto 5 topping the chart this week, the rest of the top ten is made up for familiar names. Super Mario Maker 2, for example, sits in third place based purely on physical sales date, because Nintendo still don't share it for use with EMEAA charts.
The combined digital and physical sales of F1 2019 land it just behind Super Mario Maker 2, with Dragon Quest Builders 2 falling in fifth. This is the only new release of the week, and given how popular the title is with Nintendo Switch players, it's likely that it would be further up the chart with Nintendo's digital sales included.
Tom Clancy's Rainbow Six Siege is continuing to sell well, with no sign of a sequel in the future. The game's eSports scene is also growing, with millions of viewers watching top teams battle it out online in the EU Pro League this week.
FIFA 19 is in seventh, with Mario Kart 8 Deluxe Edition in the eighth, two regular names in the top ten. However, Borderlands The Pre-Sequel follows them in ninth, selling well thanks to high anticipation for Borderlands 3, given that it is the latest game in the series available to play.
EA Sports UFC 3 is another lesser-known name to the top ten, jumping from nineteenth last week to tenth in the chart this week.
The top ten best-selling games in EMEAA with combined sales last week were as follows.
1. Grand Theft Auto 5
2. Crash Team Racing Nitro-Fueled
3. Super Mario Maker 2
4. F1 2019
5. Dragon Quest Builders 2
6. Tom Clancy's Rainbow Six Siege
7. FIFA 19
8. Mario Kart 8 Deluxe Edition
9. Borderlands The Pre-Sequel
10. EA Sports UFC 3