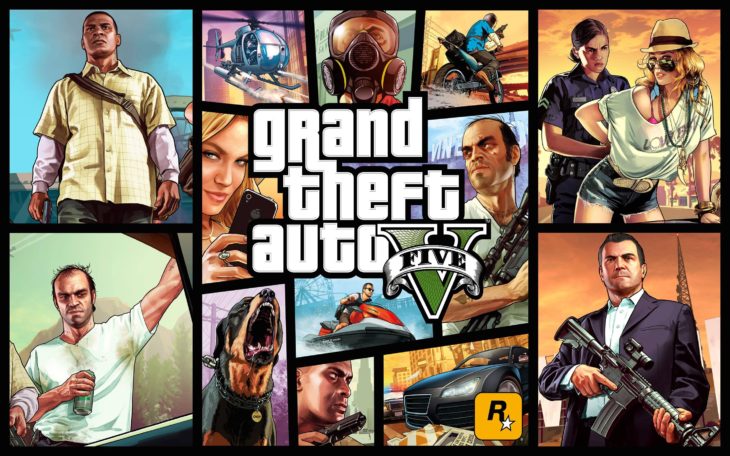 Grand Theft Auto 5 has enjoyed a second week as the best-selling game across Europe, Middle East, Africa and Australia in terms of digital and physical sales. The release of the latest expansion to Grand Theft Auto Online, The Diamond Casino and Resort, will have definitely aided sales if in no other way than building anticipation for the title.
Sitting in second place in the chart, for the second week in a row, is Crash Team Racing Nitro-Fueled. The game continues to sell well across retail stores and digital storefronts, though without Nintendo's digital sales data it can't quite push ahead of Grand Theft Auto 5.
The third non-mover this week, in third place in the chart, is Super Mario Maker 2 from Nintendo. While the game has easily outsold Grand Theft Auto 5 physically, the magnitude of the game's evergreen sales across both physical and digital storefronts have maintained its presence at the top of the chart.
With no new Triple-A releases, the chart stayed very much the same as it was last week. However, one new release, Marvel Ultimate Alliance 3: The Black Order, debuted in fourth place in the chart. The game is a Nintendo Switch exclusive, and made it to third in the digital chart for its first week.
Big hits fill out the rest of the chart, including Red Dead Redemption 2 in ninth, and Assassin's Creed Odyssey in sixth. Assassin's Creed Odyssey's most recent DLC launched to high praise from players and critics, which could be part of the reason it rose from eighteenth last week.
After debuting in fifth place in the EMEAA chart last week, Dragon Quest Builders 2 has experienced a steep drop in sales week-on-week, landing it in eighteenth place this week.
The top ten best-selling games in Europe, Middle East, Africa and Australia for the past week are as follows.
1. Grand Theft Auto 5
2. Crash Team Racing Nitro-Fueled
3. Super Mario Maker 2
4. Marvel Ultimate Alliance 3: The Black Order
5. FIFA 19
6. Assassin's Creed Odyssey
7. Call of Duty Black Ops 4
8. F1 2019
9. Red Dead Redemption 2
10. Rainbow Six Siege