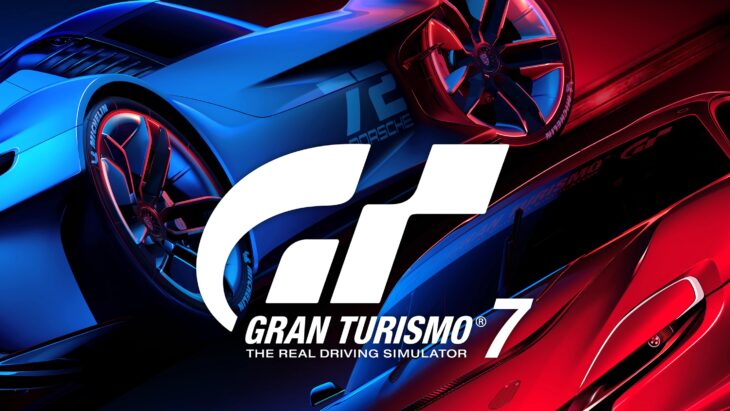 According to the latest GfK data, PlayStation's Gran Turismo 7 has managed to stay at No.1 on the UK boxed charts for a third week in a row.
Despite recently having many issues including the one that made the game unplayable for more than a day and the considerable controversy regarding the in-game microtransactions, Gran Turismo 7 still manages to stay at the top of the charts, even after its sales dropped by 42% week-on-week.
Elden Ring managed to go up one place and came behind Gran Turismo at No.2 despite its sales seeing a 25% decrease week-on-week. WWE 2K22, that just released last week, came in at No.3 with its week-on-week sales dropping by 44%.
Pokemon Brilliant Diamond managed to rise 21 places and come in at No.5 with a 564% sales increase week-on-week due to numerous price promotions on big Nintendo Switch titles. Super Mario 3D World + Bowser's Fury jumped 15 places and charted right behind Pokemon Brilliant Diamond with a sales increase of 288%. Pokemon Shining Pearl also reentered the top 40 by placing at No.9.
Metroid Dread once again appeared on the charts, this time at No. 14, and is now the third best-selling game of the Metroid franchise. It is worth noting that this data doesn't include digital sales figures as Nintendo doesn't share that information publicly.
As a result of this activity, Mario Kart 8: Deluxe fell five places and out of the top ten, charting at No.11 with its sales decreased by 20% week-on-week.
Five Nights at Freddy's: Security Breach managed to reach No.10 with 70% of its total sales figures being accounted for by the PS4 version of the game, while the rest of the sales were for PS5.
My Universe: Puppies and Kittens for Nintendo Switch made its first appearance on the charts this week at No.37 despite the game being released back in November 2021.
Pokemon Legends: Arceus managed to go up and come in at No.4 despite its weekly sales being down by 23%.
Lastly, Horizon: Forbidden West fell down to No.7 with its weekly sales suffering a 41% decline.
Below are the top ten best-selling boxed video games in the UK for the week ending March 19, 2022: