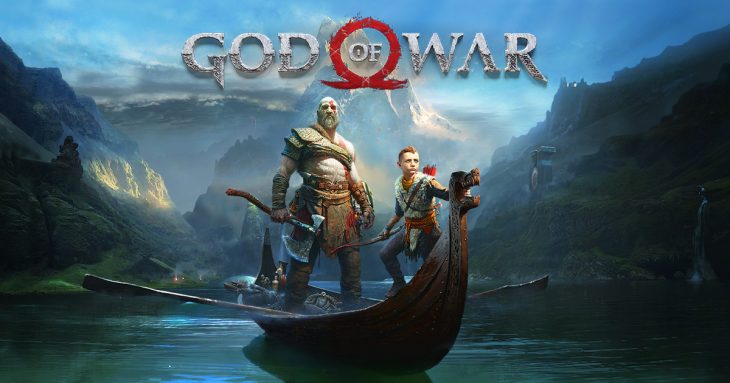 Sony Entertainment's God of War retained first place in the Gfk/Ukie sales charts for the month of May. The action adventure game, following fallen god Kratos and his son on a perilous journey, was lauded by critics (on review aggregator Metacritic it has a rating of 94 out of 100) and appears to be pleasing gamers just as much.
Though the sales of God of War dipped substantially in its second full month of release (down 55%), this is common for AAA games released with a wave of hype and promotion. The fact that God of War held off strong competition from three major new releases, Detroit: Become Human, State of Decay 2 and Dark Souls Remastered, is a truer indication of the game's strong sales performance.
Detroit: Become Human and State of Decay 2 ranked 5th and 6th in the overall sales charts for May, however these are arguably not accurate positions. Detroit: Become Human was only released on May the 24th and State of Decay 2, an Xbox One exclusive, retailed on May the 22nd. As the May chart encompasses the period from April 29th to May the 26th, this gave the games only two and four days, respectively, to make an impression on the chart.
EA's FIFA 18 and Ubisoft's Far Cry 5 continued to sell well in second and third place, while it was another promising month for the Nintendo Switch. The Switch version of Donkey Kong Country: Tropical Freeze entered the charts in fourth position, with first month sales 19% higher than when it originally launched for the Wii U in 2014.
Though Hyrule Warriors: Definitive Edition didn't perform as well on rerelease for the Switch (charting in 20th where the Wii U version placed 17th), the overall market share for Switch software increased to 18%, edging it ahead of the Xbox One in terms of sales value and pushing it close to long-term market leader the PlayStation 4.
All told, it was a good month for God of War. The strong performance of a PS4 exclusive highlights the pre-eminence of Sony's console, but combined sales for the Switch confirm that Nintendo are successfully carving out a market in its shadow.
Below is the chart for the period between April 29 – May 26, 2018:
1. God of War – Sony
2. FIFA 18 – EA
3. Far Cry 5 – Ubisoft
4. Donkey Kong Country: Tropical Freeze – Nintendo
5. Detroit: Become Human – Sony
6. State of Decay 2 – Microsoft
7. Mario Kart 8 Deluxe – Nintendo
8. Fallout 4 – Bethesda
9. Lego Marvel Super Heroes 2 – Warner Bros
10. Dark Souls Remastered – Bandai Namco