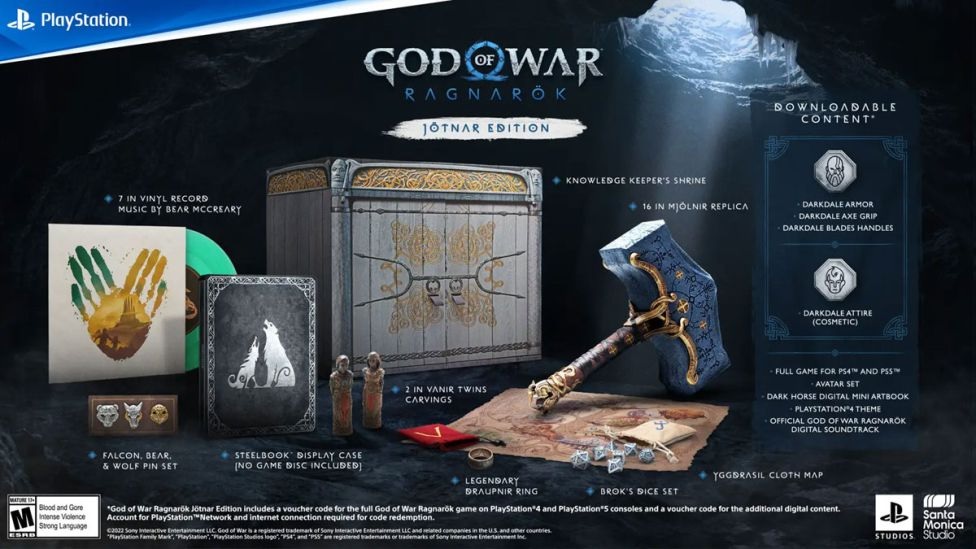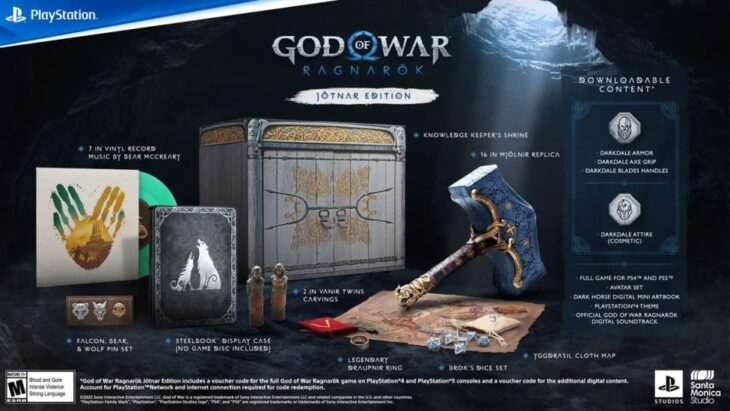 Preorders for various editions of God of War Ragnarök have just gone live, with the most expensive version being the Jotnar Edition. The Jotnar Edition comes with a £230 price tag and includes a bunch of physical items as well as a digital code for the game, however, it doesn't include a disc.
Last week, it was revealed that the upcoming God of War title will be available in four different editions once it launches on November 9, 2022.
God of War Ragnarök Collector's Edition is the next in line in terms of pricing, set to cost £180. It is worth noting that this edition also comes without a disc.
Next is the God of War Ragnarök Deluxe edition which will set you back £80 and also comes without a disc which was to be expected at this point.
Finally, there is a standard digital/disc version of God of War Ragnarök which will require you to pay £70 for the PlayStation 5 version and £60 for the PlayStation 4 version which includes an option to upgrade for the price of £10.
God of War Ragnarök's graphical options were also revealed in a customer email from ShopTo informing that players will be able to switch between full 4K resolution at a targeted 30 framers per second, or dynamic resolution upscaled to 4K at a targeted 60 fps.
It is important to note that each of the editions of the game comes with extra digital goodies.
The Deluxe edition comes with a digital soundtrack, digital mini art book, an avatar set, and a PS4 theme as well as in-game armor sets for both Kratos and Atreus.
The Collector's edition comes with everything mentioned above packaged in a physical box as well as a voucher for the game and a Steelbook case. Those who purchase this version of the game will also get a 16" replica of the Mjölnir, a dwarven dice set, and a pair of 2" Vanir Twins carvings.
Finally, the Jotnar edition comes with everything mentioned above packaged in a more extravagant box, as well as a 7" vinyl featuring two tracks composed by Bear McCreary, a cloth map, a Draupnir ring, a set of badges, and a fancier set of dice.