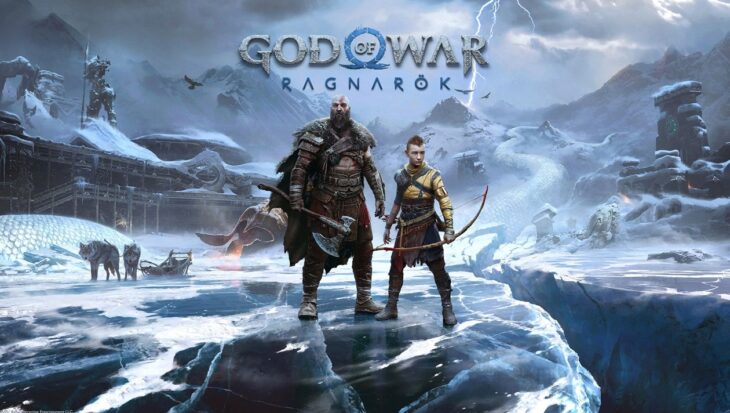 God of War Ragnarok is already a blockbuster success for Sony with only EA's FIFA 23 having a larger launch this year. Despite the historic numbers put up by the latest Call of Duty, Sony's console exclusive has already knocked Modern Warfare 2 down the charts. In terms of overall sales, God of War Ragnarok sold more physical copies than the first week of sales for Elden Ring, Modern Warfare 2, and Pokemon Legends: Arceus.
While this is only physical sales numbers and does not include the likely significant number of digital downloads Call of Duty: Modern Warfare 2 sold, the numbers are historic for both the God of war franchise and the PlayStation 5. 82% of week one sales were made on the PS5 with the remaining 18% on the PS4.
For the God of War franchise, day one sales of Ragnarok surpassed the first week of sales for any other game in the series. Compared to the 2018 God of War release, Ragnarok sold 51% more copies. One week was all it took for Ragnarok to become the third best-selling God of War title of all time, while it is already number 2 in revenue, behind only the 2018 release.
Boosted by God of War Ragnarok, the PS5 sold more copies this week than any other this year. 12% of PS5 God of War sales came from the console bundle, which amounted to 60% of all PS5 consoles sold this week.
As a result of the historic debut from God of War Ragnarok, Call of Duty: Modern warfare 2 is already down in the chart after just two weeks. The decrease was only 39% from last week's chart-topping performance, which is still on track for the best-selling Call of Duty of all time. FIFA 23 drops to the third spot as sales are slowly tapering off.
Among new games, Sega's Sonic Frontier performed the best with a debut in the fourth place of the chart. 40% of sales were on the PS5, 34% on the Nintendo Switch, 14% on Xbox, and the last 12% on the PS4. Football Manager 2023, a PC-exclusive title, came in at number 11 despite many of the expected sales being digital.
Stray's PS4 physical version was finally released, bringing the cat simulator back up to number 23, while SquareEnix's Tactics Ogre Reborn remake is right behind at number 24. The final new release of the week is Cobra Kai 2: Dojo's Rising entry at number 28.
Below are the best-selling boxed video games in the UK for the week ending November 12, 2022: