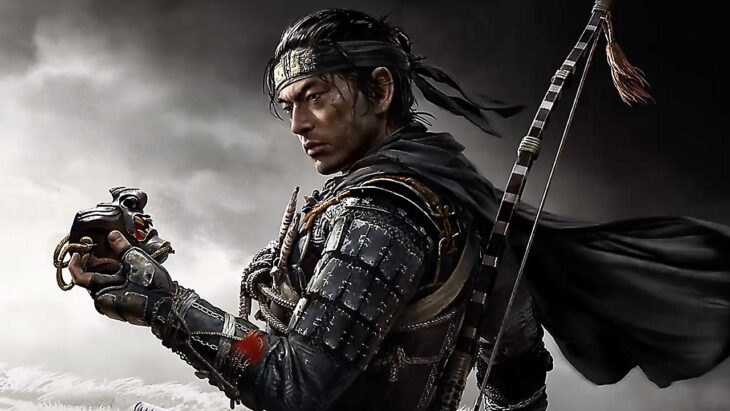 The top ten best-selling games for the week ending July 19, 2020, in Australia and New Zealand show that Ghost of Tsushima reigns supreme. The game launched on the 17th of July, and sold 2.4 million copies in just three days, so it's no surprise that it topped charts around the world.
However, the PlayStation 4 exclusive wasn't the only new release for the week. Paper Mario: The Origami King, which also launched on the 17th of July, is second in this week's chart in Australia, and third in New Zealand behind Grand Theft Auto 5.
Grand Theft Auto 5 appears in fifth in the Australian chart, down from first the previous week. While the game is still riding some popularity off of the Sony PlayStation 4 version's promotion, it's likely that this is now waning. However, Rockstar Games have confirmed that a new update for Grand Theft Auto Online is on the way soon, so this could change in a couple of weeks.
The Last Of Us Part 2 has dropped from fourth to eighth this week in Australia, and from third to fourth in New Zealand. The game's sales are falling in both the UK and US, so it's likely that the exact same thing is being shown in these drops.
In Australia, Animal Crossing: New Horizons comes in third place, and Mario Kart 8 Deluxe in fourth. This shows that there must be a decent amount of Nintendo Switch hardware in stock with retailers. In New Zealand, Animal Crossing: New Horizons has dropped from sixth to seventh, and Mario Kart 8 Deluxe is nowhere to be seen. It's possible that this is a stock issue due to the lack of Mario Kart 8 Deluxe in the chart.
F1 2020, which was a new entry in the region's charts last week, has fallen from second to tenth in Australia, and disappeared completely from the chart in New Zealand. This is probably due to the game's niche appeal.
FIFA 20 has seen a resurgence in both charts this week. In Australia the game sits in ninth place, and in New Zealand it's in sixth. With professional football back on television, this surge in sales could be from those wanting to play virtual football while they wait for their team's next match.