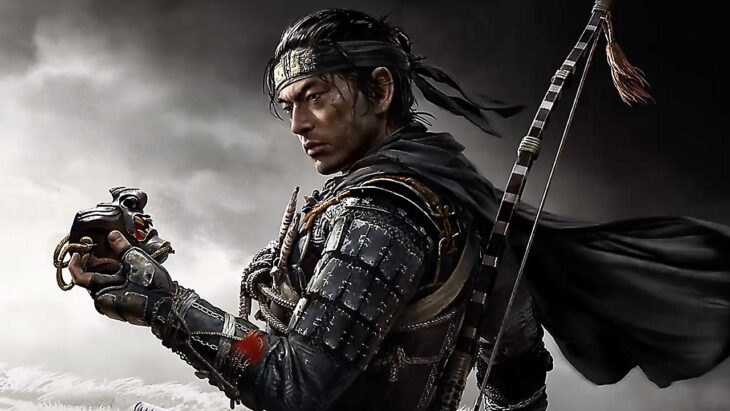 Last week's PlayStation 4 exclusive, Ghost of Tsushima, has risen to the top of the UK's weekly game sales chart, easily beating another newly release best-seller, Paper Mario: The Origami King.
While Ghost of Tsushima, from Sucker Punch, didn't even get close to beating the sales of the last PlayStation 4 exclusive's launch sales, The Last Of Us Part 2, it did sell well compared to other exclusives on the platform.
Boxed launch sales were up by 7 percent compared to those of Days Gone, which was another brand new IP launched as a PlayStation 4 exclusive. Ghost of Tsushima has scored far better with critics, so this makes sense as a reflection of the game's sales performance.
Launch sales for Ghost of Tsushima were quadruple those of Paper Mario: The Origami King. Even so, the new Mario title, a Nintendo Switch exclusive, made it to second place in the chart in its launch week. Launch sales were bigger than the last two games in the series, Paper Mario: Color Splash on the Wii U, and Paper Mario: Sticker Stars on the Nintendo 3DS.
In addition, Paper Mario: The Origami King's sales narrowly beat those of the first game in the series, Paper Mario, which was released for the GameCube in 2007. This makes Paper Mario: The Origami King the fastest-selling game in the franchise to date. On a final note for this game, these figures don't take digital sales into account, so the game has almost certainly outsold every other entry in the series.
F1 2020 dropped to third place this week, with sales falling by 59 percent week-on-week. Animal Crossing: New Horizons falls to fourth place, and The Last of Us Part 2 is currently sitting in fifth. As a result, every game in the top five was released in 2020.
The only other games of note in the chart are Forza Horizon 3, which has made it back into the top 40 in twenty-sixth place. Super Mario Party too has made a return to the chart, landing in twenty-ninth place.
The top ten best-selling games in the UK at retail for the week ending July 18, 2020.