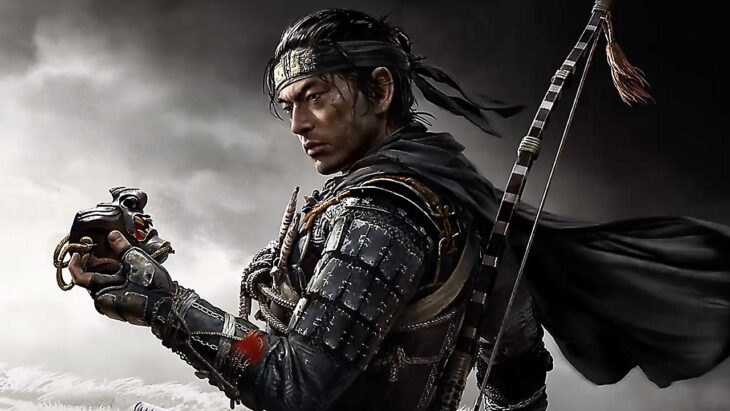 For the week ending July 26, 2020, Ghost of Tsushima has continued to top the game sales charts both in Australia and New Zealand.
This is the second consecutive week that the game has topped the charts. The other new entry that accompanied it last week, Paper Mario: The Origami King, has fallen from second to fifth in Australia, and from third to below the top ten in New Zealand.
Grand Theft Auto 5 has seen yet another rise in the charts, maintaining its position in second in New Zealand. In Australia the game rose from fifth to second place. Once again, this is likely down to the announcement of an update coming soon for Grand Theft Auto Online. An update was also announced for Red Dead Redemption Online, which may be why Red Dead Redemption 2 is in eighth in New Zealand.
It seems as though Australia has Nintendo Switch hardware available right now, but New Zealand definitely doesn't due to the lack of any Switch games in the chart. In Australia, Animal Crossing: New Horizons takes third place, and Mario Kart 8 Deluxe sits in sixth.
Across both regions it looks as though Ubisoft is holding a promotion on their games, since many appear in both charts this week. In Australia, Just Dance 2020 is in fourth, Assassin's Creed Odyssey in ninth, and Rainbow Six Siege in tenth.
In New Zealand, Assassin's Creed Odyssey is in third, Far Cry 5 is in fourth, Assassin's Creed Origins is in sixth, and for Honor is in ninth. This ties in with Ubisoft's live Ubisoft Forward event, which saw news for all of their games announced earlier in the month. It would also align with the reveal of Far Cry 6.
In both countries, the announcement of Crash Bandicoot 4: It's About Time can be seen. The remake trilogy, Crash Bandicoot N.Sane Trilogy, sits in eighth place in Australia, and seventh in New Zealand.
Interestingly Apex Legends is in tenth in New Zealand. The game has obviously seen a boost in popularity for some reason. Whilst a new season hasn't started, it's possible that a regional promotion is in place.