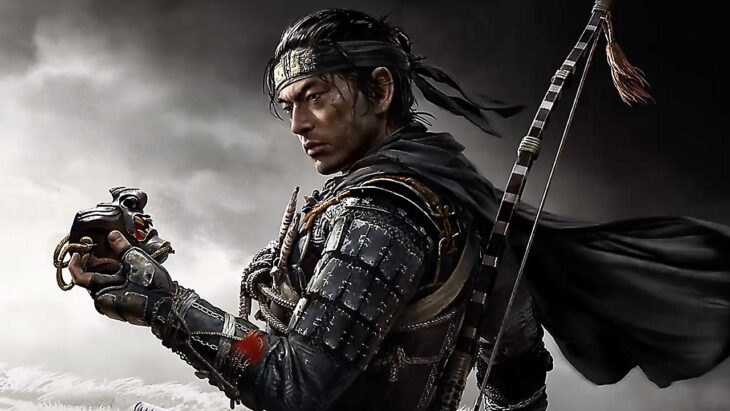 Ghost of Tsushima is still top of the UK sales chart one week after its launch, despite a drop in sales of 48 percent week-on-week. However, the second new entry for last week, Paper Mario: The Origami King, has started to drop.
The sales drop that Ghost of Tsushima has seen is nothing unexpected for a big new release in its second week on sale. The game is still in line with Sony's last new IP, Days Gone, for the most part.
Paper Mario: The Origami King has dropped from second place to fourth this week, with sales falling by 64 percent week-on-week. This drop in sales makes the game the second fastest-selling Paper Mario game, just being Paper Mario on the Nintendo Wii. Last week the game was tracking ahead of all other releases in the series.
However, digital sales for Paper Mario: The Origami King have not been released, so there's a good chance that the game is actually selling faster than we can see with retail figures alone. Once Nintendo reveals the game's digital sales we should be able to see just how well it has performed against the rest of the series.
Animal Crossing: New Horizons sits in second place this week, even though it has seen a drop in sales of 8 percent week-on-week. The game has seen growing sales over the last few weeks, and now seems to be one of the best-selling Switch exclusives on the market.
No new games have entered the chart this week, and it's unlikely that anymore will do so for the next six weeks or so. The only releases of note will be the LEGO Mario sets that are due to launch this coming week. Though these aren't games in themselves, so won't feature in this chart.
It's possible that retail sales will mix the chart up over the coming weeks, as desirable games are offered for ridiculously low prices in an effort to offload stock before the launch of the next generation.
The top ten best-selling games in the UK at physical retail for the week ending July 25, 2020: