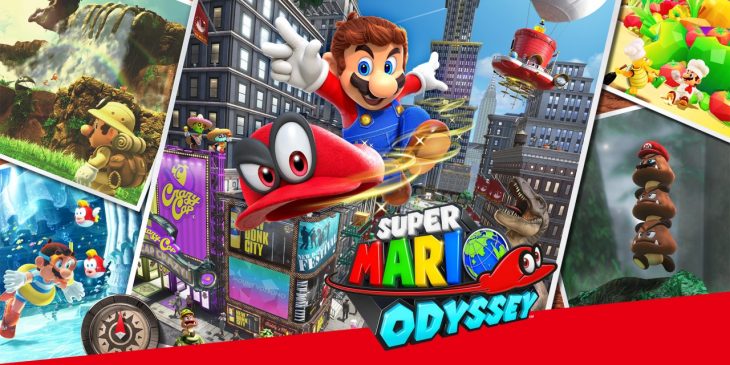 Influential gaming website GameSpot have published a list of all the games they've awarded maximum review scores over the years. The article appears to have been inspired by the release of Super Mario Odyssey for the Nintendo Switch, which earned one of GameSpot's exceptionally rare 10 out of 10 scores this week.
Indeed, only 15 games have achieved GameSpot's maximum score in the 21 years the site has cast its eye over new games, highlighting the prestige attached to a perfect score.
The Legend of Zelda: Ocarina of Time (Nintendo 64) claimed GameSpot's first maximum score in November 1998. "This is the masterpiece that people will still be talking about ten years down the road," GameSpot's reviewer enthused. Indeed, 21 years later we're still talking about it.
Another Zelda title, Zelda: Breath of the Wild (Wii U/Switch) claimed 10 out of 10 this March when it was released in tandem with the Nintendo Switch console, highlighting the ability of certain franchises to progress with every console generation.
Indeed, Zelda isn't the only franchise to boast two perfect 10s. Hideo Kojima's Metal Gear IP scored 10s with Metal Gear Solid 4: Guns of the Patriots (PS3) and Metal Gear Solid V: The Phantom Pain (PS3/PS4). Both games received praise for their compelling blend of technical excellence and captivating storytelling.
Mario also appears twice on the list. Super Mario Galaxy 2 (Wii/Wii U) earned a perfect score in 2010 and has now been joined by the colourful Italian plumber's latest adventure Super Mario Odyssey (Switch).
The Witcher 3: Wild Hunt (PS4) and Uncharted 4: A Thief's End are high-profile PS4 games on the list. Grand Theft Auto IV (PS3) earns Rockstar Games a well-deserved place but the sequel, Grand Theft Auto V, is a slightly surprising omission (GameSpot scored it 9 out of 10)
There is also a spot for Divinity: Original Sin II (PC), released just last month but already making waves in the competitive RPG market.
2015's Journey (PS4), 2014's Bayonetta 2 (Wii U), 2001's Tony Hawk's Pro Skater 3 (PS2, Xbox, PC), 2000's Chrono Cross (PS1) and 1999's Soul Calibur (Sega Dreamcast) round off the list.
GameSpot's Reviews Editor Peter Brown highlights that "a 10 does not mean a game is perfect, but it does mean that it's a game we believe everyone should play."
Modern gamers are spoiled, it would appear. Almost half of the titles on the list have been released in the past five years (three of them this year), suggesting the games are, indeed, getting better and better.
Check out GameSpot's full list here for a look at what reviewers said about the games at the time and links to full reviews for all 15 titles.