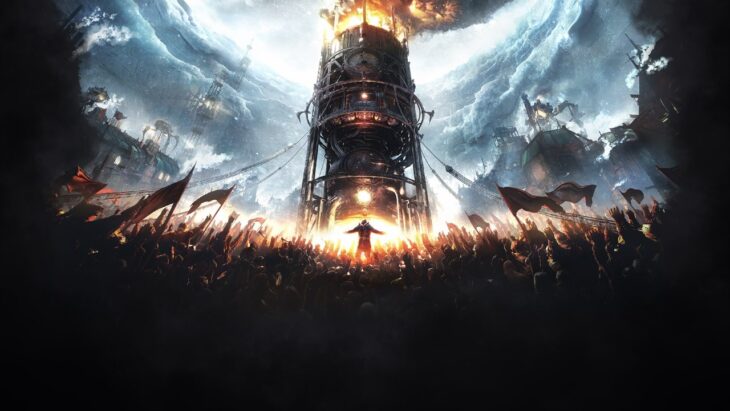 Developer 11 Bit Studios has announced that its frozen survival title, Frostpunk, has now hit 3 million copies sold worldwide. This milestone has been achieved over the course of three years, making for an average of 1 million copies sold every year so far.
To celebrate the milestone, a new piece of content is being released. This is the original soundtrack from the game's two expansions, On The Edge, and The Last Autumn. Composer Piotr Musiał has brought new tracks to the soundtrack, and it's available for free for all season pass owners. A physical vinyl version will also be released later this year for those fans who want a physical collectors piece.
The developer issued a heartfelt thank you to all of its fans as part of the announcement. It acknowledged that none of this would be possible without people playing the game, showing the kind of dedication that usually gets most developers far in the industry.
There is now also a sale on Frostpunk content and 11 Bit Studios releases in general. Three different bundles have been put together for anyone to purchase on Steam. The bundles range from everything that the studio has released, to a small starter pack of base games for fans to try.
The sale will only last until April 26, making it an extremely limited one. However, at the top level it does save people about £100, which is a great deal for anyone who has been looking at buying Frostpunk for a while.
Frostpunk is a base-building survival game. Players take on the role of the leader of a community in one of the last cities on Earth. The world has been consumed by a new ice age, and it's impossible to live too far from the heat of furnaces and generators.
Players must work to grow their community and keep them safe by exploring nearby areas for supplies. At the same time, they must manage the political climate of the city, making decisions that won't please everyone. The battles on both fronts can lead to a city succeeding, but the people turning against players and killing them.
The game initially launched in early access, and has grown to become one of the best city-builders on the market. It's often used as a reference point for other similar games in the genre. With more content on the way, there should be more big things in the game's future.