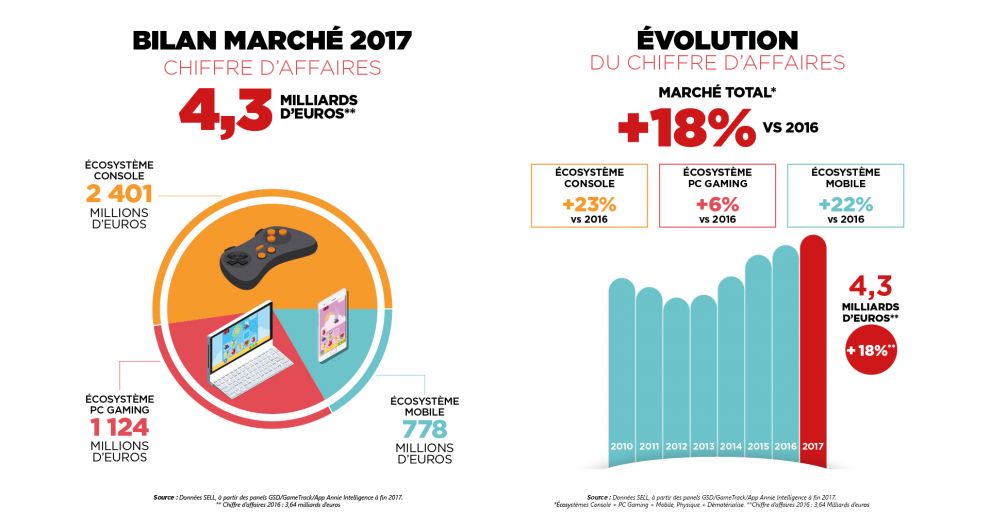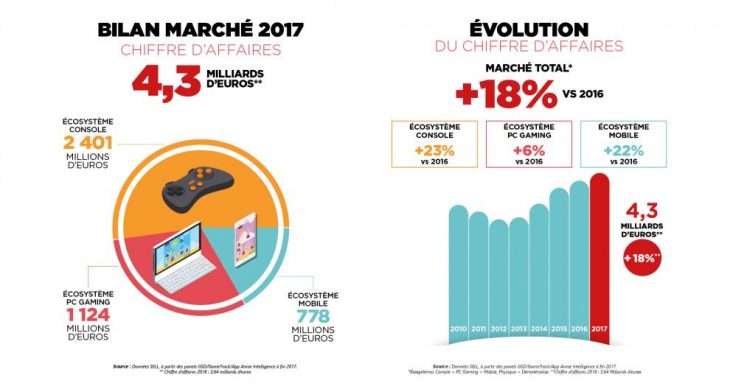 The video games market in France grew to €4.3 billion ($5.2 Billion) in 2017, an increase of 18 percent year-on-year. PC hardware and accessories and console hardware saw growth of 22 percent year-on-year to €1.69 billion. The software sector also grew by 16 percent to €2.61 billion.
The continued success of the PlayStation console family, as well as the launch of a new Xbox One, and the Nintendo Switch, drove console sales to generate €748 million over the course of the year. The French trade body SELL said that the console hardware sector has experienced unprecedented growth, with sales rising by 31 percent.
Console hardware sales grew by 23 percent to €272 million, while console game sales grew to €1.35 billion, an increase of 20 percent. Digital console game sales grew by 46 percent, and the physical game sales sector also grew, but only by 6 percent. In France the physical games sector is still the largest for console games, holding 59 percent of the sales.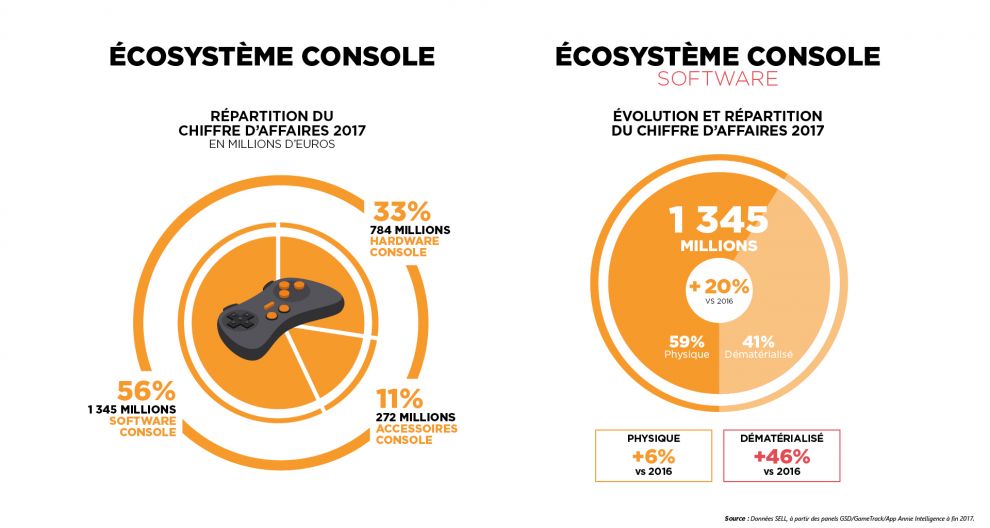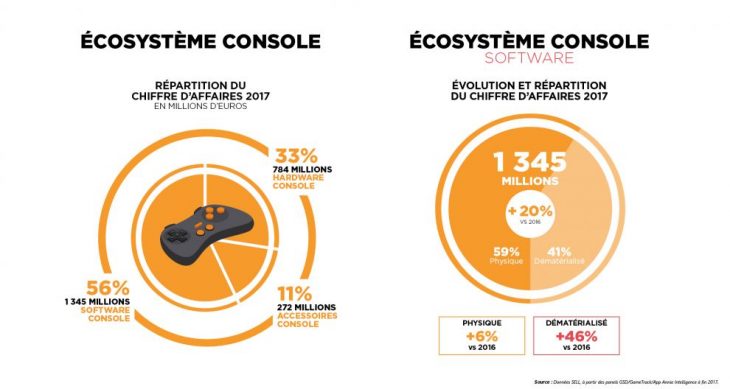 Console game sales made up 31 percent of the French games industry, adding to growth of 23 percent that entire console sector has seen during the course of 2017. This is easily the biggest growth sector in the French games industry, with PC game sales growing only by 6 percent and handheld game sales growing by 22 percent, including mobile gaming.
The French PC sector is now worth €1.12 billion, thanks to a rise in PC gaming hardware and accessories, which brought in €637 billion cumulatively, making up 57 percent of the market. PC gaming hardware is up by 10 percent year-on-year and accessories are up by 20 percent over the same period.
However, PC game sales saw a decrease of 1 percent in 2017, dropping to €487 million over the year. The digital PC games market has seen a drop of 14 percent, which accounts for this decrease in PC game sales. More and ore consumers are showing that they prefer to purchase their games digitally, but console games are also coming more in line with PC titles. It's possible that some consumers are choosing to purchase their games for home console instead of PC.