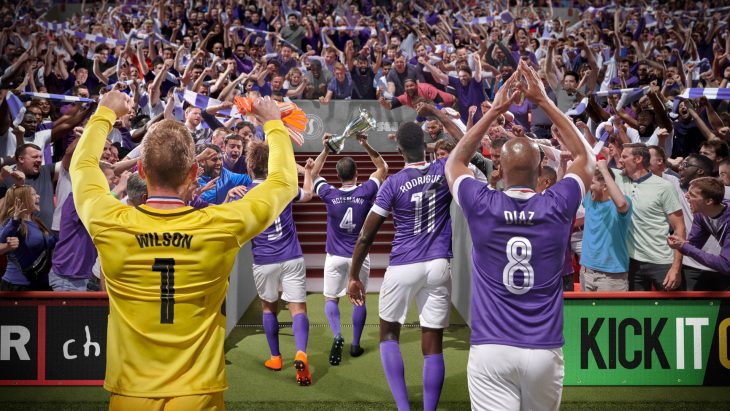 Football Manager 2020 has seen a strong launch week, jumping straight to the top of the EMEAA chart with combined physical and digital sales.
The EMEAA chart hasn't been that surprising this last week, with all the big games for Q4 2019 selling more and more, taking the top spots, as the holiday season closes in. FIFA 20 is a stellar example of consistency with sales, sitting at fourth in the chart this week, having moved up by one position.
Despite the lack of digital sales data from Nintendo, Pokemon Sword and Shield take up fifth and sixth places respectively this week, showing just how strong their physical sales are. The games have proven to be one of the biggest Pokemon releases of all time, breaking all kinds of records and reviewing well with every press outlet.
Grand Theft Auto 5 has moved up by three spaces this week, from tenth to seventh. The game is always present in the chart, even though it's more than six years old now. This is a testament to how well a game can perform given the right kind of support from developers and publishers.
Luigi's Mansion 3, once again without physical sales data, sits in eighth place this week, dropping one position week-on-week. Need for Speed: Heat has also dropped one place down to ninth, but both games are still enjoying steady sales as the weeks since they launched grow.
Rainbow Six Siege has returned to the chart once again, landing in tenth place this week. The game's huge esports scene and incredibly enjoyable multiplayer help keep it relevant, and regular updates from Ubisoft ensure that there is always something new to play or work towards. The game will likely be a presence in the chart even once the PlayStation 5 and Project Scarlett have released.
The top ten best-selling games in the EMEAA in terms of physical and digital sales combined for the week ending on November 23, 2019.
1. Football Manager 2020
2. Star Wars Jedi: Fallen Order
3. Call of Duty: Modern Warfare
4. FIFA 20
5. Pokemon Sword
6. Pokemon Shield
7. Grand Theft Auto 5
8. Luigi's Mansion 3
9. Need for Speed: Heat
10. Rainbow Six Siege