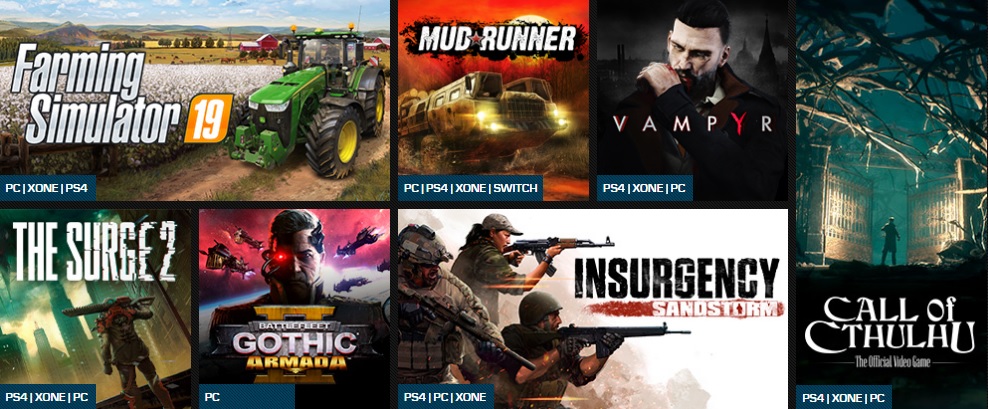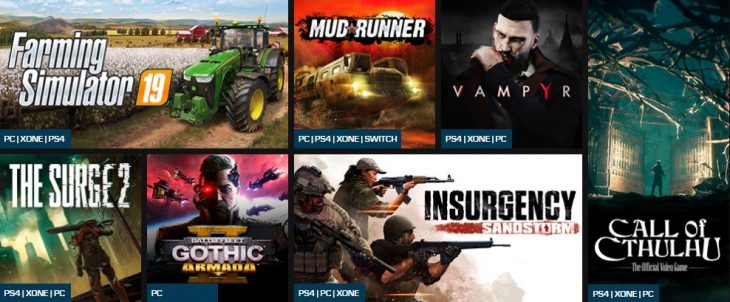 Focus Home Interactive, an independent French publisher, have revealed results for the 2018/19 financial year. The company brought in revenue of €126 million. In US dollars that amounts to gross revenue of $140 million.
Q4 was particularly profitable for the French publisher. The months between January and March can be tricky for publishers, with consumers reigning in their spending in the post-Christmas period, but Focus Home Interactive took in €24.5 million ($27.3 million) in Q4 18/19.
These figures show up well against Focus Home Interactive's performance in the same quarter last year. Their Q4 18/19 takings were a full €14 million ($16 million) higher than their Q4 17/18 revenue. That amounts to a year-on-year increase of 134%!
The launch of two of Focus Home Interactive's most successful titles in late 2018 appear to be behind the Q4 success. Insurgency Sandstorm, a tactical multiplayer shooter available for PC, hit the shelves in September 2018. It was followed by Farming Simulator 19, which launched in November 2018.
The Farming Simulator franchise was created by Giants Software, but Focus Home Interactive have teamed up with them for recent releases and it appears to be a very profitable combination – Farming Simulator 19 has already shipped two million copies.
Focus Home Interactive look well placed to build on their successful 18/19 going forward. World War Z, a third person shooter available for PC, Xbox One and PS4, hit the top of the UK sales charts following its April 15th release. It has already shipped a million copies, despite mixed reviews.
Another well know Focus IP, MudRunner, is set to return in 2019/20. MudRunner 2 is slated for release in the coming months as well as Spiders' Greedfall, Deck13's and The Surge 2.
Focus Home Interactive's report also revealed that the company is successfully tranisitioning to digital sales: 66% of their 18/19 sales were digital. The fact that 90% of their overall sales came from outside France highlights that they are an international rather than a local success story.
All told, 2018/19 was an impressive financial year for Focus Home Interactive. They look well placed to enjoy similar success in 2019/20.