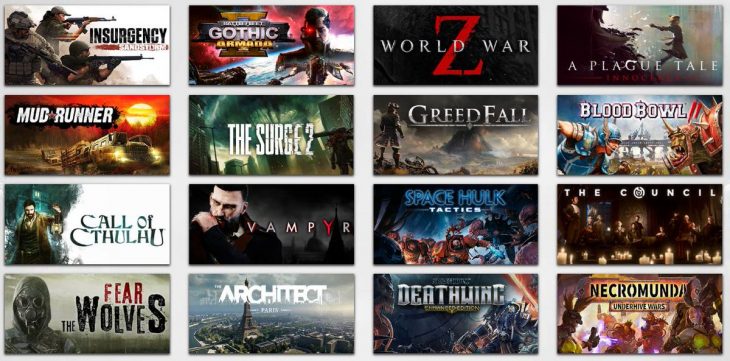 Focus Home Interactive has reported its financial results for the last full-year. They demonstrate a decent bump in sales for the company that is definitely reflected in its bottom line.
Revenues for the company were up by 20 percent year-on-year to €171 million ($204 million) for the year ending March 31, 2021.
Focus Home Interactive reported that SnowRunner, a seemingly incredibly popular driving simulation game, provided decent results, selling 1 million copies in a month; the pandemic was to blame for pipeline restrictions. The company admits that the lineup of titles released is less dense than was planned, and that's due to so many developers needing to delay titles due to working from home.
Several projects were also revealed to be canceled, which again the pandemic is the cause of. The remote working situations and a lack of access to development tools prevented games from hitting quality standards, leading to their ultimate cancellation.
Conversely, back catalog sales grew by 63 percent year-on-year, which helped drive the overall sales growth for the company and keep them running through the pandemic.
Digital sales are reported to have been pretty strong in particular, making up 89 percent of Focus Home Interactive's revenues. This is a pretty stark contrast to the previous year when the same figure was 59 percent.
Bottom-line growth, as should be expected, wasn't quite as impressive. Net income was up 2 percent to €31.3 million ($15.9 million), and it was noted that the company was impacted by a €3 million ($3.6 million) fine from the European Commission. This was due to illegal border-restricting of sales on Steam which violated the EU's single market.
Current year revenue forecasts for Focus Home Interactive stand at between €15 million ($179 million) to €200 million ($239 million) depending on how well current and upcoming titles sell.