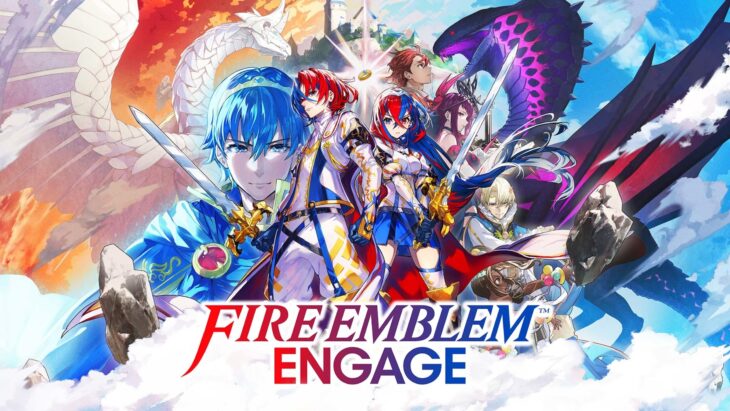 A Nintendo Switch exclusive is the new best-selling game in the U.K. following the release of Fire Emblem Engage. The turn-based strategy RPG is the second-best debut for the franchise, coming in above the 3DS classic Fire Emblem Awakening but 31% lower than the previous Switch entry, Fire Emblem Three Houses.
As a result of the impressive launch, FIFA 23 drops to second place with a 21% decrease, followed closely by God of war Ragnarok with a 26% drop in sales. Mario Kart 8 Deluxe continues an amazing run, with a 3% increase in sales placing it above Call of Duty Modern Warfare 2, which is at its lowest position ever, fifth, following a 29% drop in sales.
The rest of the top 10 is comprised of the same titles that have filled out its ranks since mid-November, but out of the top spots is where the more interesting numbers can be found, starting with Sony's The Last of Us Part 1. The PlayStation 5 remake experienced a surge of 238% to place in the twentieth spot following the debut of the critically acclaimed HBO series. The Last of Us: Remastered for the PlayStation 4 jumped 322%, landing at number 32 for the week.
Mario + Rabbids Kingdom Battle benefited from a sale, increasing sales by 104% and finishing the week at number 12. The 2017 title wasn't the only one to benefit from a steep discount, as Battlefield 2042 placed at number 25 with a 177% sales spike following a similar sale, dropping the price to £10. The Calisto Protocol also went on sale, dropping to £30, though it experienced a less dramatic rise of 83% in sales, landing the underperforming horror title at number 16.
Of note, Nintendo Switch exclusives have claimed 7 out of the top 10 spots on the chart. Continuing the strong showing with which the console ended 2022.
Below are the best-selling boxed video games in the UK for the week ending January 21, 2023: