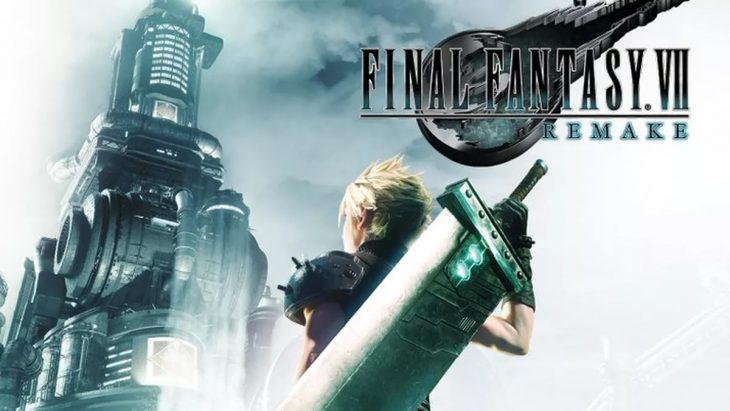 Final Fantasy 7 Remake not only launched on time, thanks to Square Enix sending copies early, it was the best-selling game in the UK retail chart.
The game sold half of what Final Fantasy 15 did when it launched in December 2016. However, most copies were probably purchased online due to uncertainty around the physical copies getting into the country. It's also unfair to compare sales in April to those of the holiday period, but they're impressive none-the-less.
Given how difficult the launch has been for Square Enix, it's an enormous success overall. The game even sold double the number of units that Resident Evil 3 Remake did during its launch the week prior.
Despite UK high street stores being closed, physical sales of games grew by 2 percent week-on-week. More than 1 million boxed games have been sold since the UK went into lockdown, which jumps to 1.5 million if you include the week prior to lockdown, which adds the launch of Animal Crossing: New Horizons into the mix. The sales that the country is currently seeing are usually witnessed around Christmas time.
Year-on-year, the number of physical game sales in the UK is up by 3 percent. This is a colossal change to the situation a few weeks ago, which saw the market down year-on-year by 20 percent.
Interestingly it's older games that have driven sales up, not new games. Call of Duty: Modern Warfare, Mario Kart 8 Deluxe, and FIFA 20, as well as bundle games such as Horizon: Zero Dawn, Forza Horizon 4, and The Last Of Us Remastered have been seeing surges in sales. This is largely thanks to a spike in console sales, which is the result of consumers wanting to have something to play at home during this lockdown period.
New Nintendo Switch consoles have been made available this week, which has pushed up sales of Switch hardware week-on-week, though they're now sold out again. Mario Kart 8 Deluxe saw a 317 percent boost in sales week-on-week thanks to the availability of hardware, jumping 25th place in the chart to fifth. Animal Crossing: New Horizons saw a boost of 14 percent week-on-week, placing third.
A small amount of Ring Fit Adventure stock also made it to the UK, boosting the game's sales by 192 percent week-on-week, landing it in 25th place this week.
Resident Evil 3 Remake, which placed second last week when it debuted, is now down in seventh place with a 78 percent week-on-week drop in sales.
The top ten best-selling games at retail in the UK for the week ending April 11, 2020:
Final Fantasy 7: Remake
Call of Duty: Modern Warfare
Animal Crossing: New Horizons
FIFA 20
Mario Kart 8: Deluxe
Forza Horizon 4
Resident Evil 3
Star Wars Jedi: Fallen Order
Grand Theft Auto 5
The Last of Us: Remastered
A more extended list of top sellers can be found here.