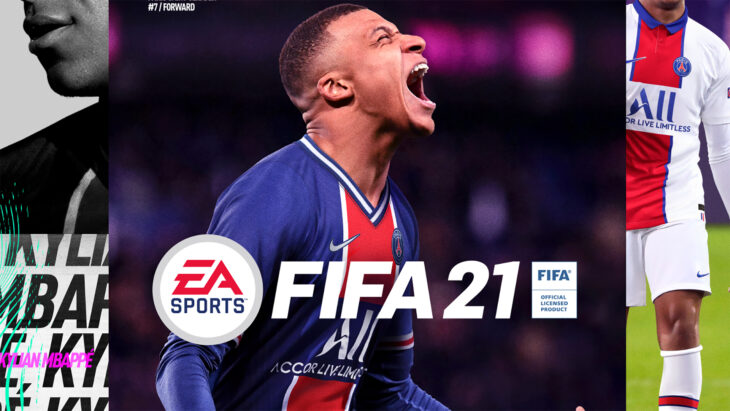 The release that is expected to be the biggest of the year, FIFA, has seen some shocking opening sales in 2020. FIFA 21's physical sales are down by 42 percent year-on-year, which should be ringing alarm bells for EA.
Unfortunately we won't have details on how the game has sold on digital platforms until later this week. Right now though, we can see that boxed sales are way down. In some ways, this has also been expected though, since the franchise's reputation online has grown in leaps and bounds since the addition and continued support of FIFA Ultimate Team.
Some people believe that the upcoming next-generation consoles are also partly to blame. It's possible that some players opted for the Ultimate Edition on digital platforms in order to ensure an automatic upgrade to a new console. Others still may be waiting to buy a physical version for their PlayStation 5 or Xbox Series S or X.
Despite the huge drop in sales, FIFA 21 is still at the top of the UK physical sales chart this week. In fact, it's had the biggest game launch of 2020 so far. It's beaten the previous record holders of The Last Of Us Part 2 and Animal Crossing: New Horizons.
FIFA 21 sold best on PlayStation 4, with 62 percent of all copies purchased being for the platform. The Xbox One accounted for 36 percent, and the Nintendo Switch a very small 2 percent.
The Nintendo Switch's Legacy Edition boasts none of the improvements for gameplay and visuals that the other versions do. In their review, IGN gave the game a 2/10 because in effect, it's simply FIFA 19 with a reskin for new kits and players.
EA has had a pretty good week even though FIFA 21's sales are down. The game in second place in this week's chart is Star Wars: Squadrons. This is the budget title from EA that puts players in the seats of various ships in the universe. It has been praised for both its multiplayer, and the PSVR support on PlayStation 4. If digital download data was combined with this chart, it would be the biggest release of the week.
With a 58 percent drop in sales week-on-week, Crash Bandicoot 4: It's About Time has fallen to third place.
Interestingly the Nintendo Switch seems to be doing well. Animal Crossing: New Horizons is in fourth place, Super Mario 3D All-Stars in fifth, Mario Kart 8 Deluxe in sixth, and Minecraft for Nintendo Switch in seventh. Ring Fit Adventure rounds out the chart in tenth.
With a big new World of Warcraft expansion launching, and not much else, many people are waiting for the end of October and November. New consoles are fast on their way, but before that we're going to be getting Watch Dogs: Legion.
The top ten best-selling games at retail in the UK for the week ending October 10 were as follows.