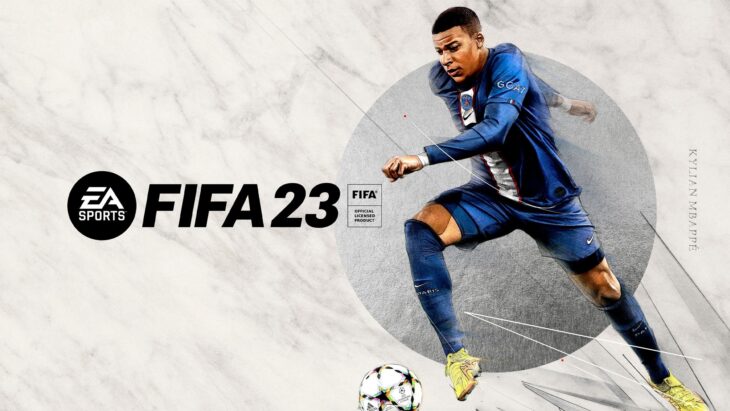 The best-selling game for Christmas in the UK has been decided, and FIFA 23 is on top of strong competition this year. EA's final FIFA title saw a 67% increase over the last week, significantly outgaining second place, Call of Duty: Modern Warfare 2. Activision's shooter only had a 13% boost in sales, which is a good result for a title in its second month of release, but historically FIFA has been a Holiday best-seller in the UK.
For ten previous years, a FIFA title has been number 1 in the UK for Christmas, while Call of Duty has been number one nine times in the past. In recent years, only Assassin's Creed Valhalla in 2020, and Red Dead Redemption II in 2018, broke the FIFA/Call of Duty streak on top of the chart. Rounding the top three is Sony's God of War Ragnarok, falling from the top spot with a 23% decline in sales.
Square Enix's remaster, Final Fantasy 7 Crisis Core Reunion is the only new title to chart this week, debuting at number 8. The rest of the top ten is again dominated by Nintendo Switch titles, with Pokemon Scarlet and Violet continuing to separate, again Violet is selling better, climbing up to number 4 this week while Scarlet continues to be in the seventh spot.
Mario Kart 8, Nintendo Switch Sports, and Minecraft (Nintendo Switch) round out the top ten, bolstered by Holiday sales and the rising sale of Switches in the UK. Continuing Nintendo's dominance of the bottom part of the chart, Ubisoft's Just Dance 2023, despite being a multiplatform title, made up 87% of its sales on the switch.
With no new major titles being released for the next few weeks and the Holidays fast approaching, the sales chart will look similar well into January. It's possible that the Nintendo Switch continues to enjoy a strong sales push with the upcoming Persona 3 Portable and Persona 4 Golden ports coming to the console, along with a new Fire Emblem title.
Below are the best-selling boxed video games in the UK for the week ending December 17, 2022: