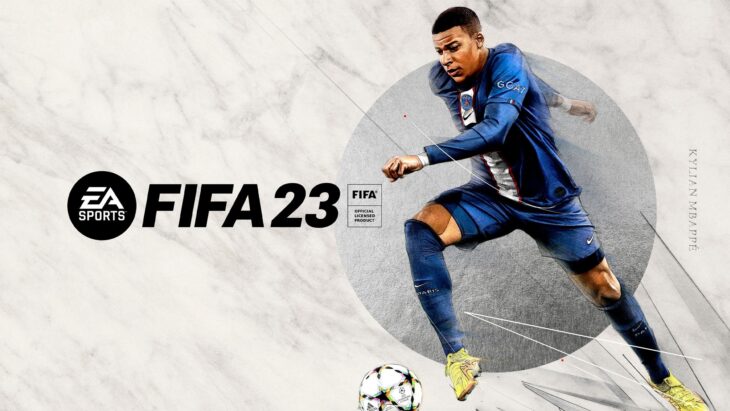 FIFA 23 has once again returned to the No. 1 spot in the UK physical charts, and there's also a surprise return from another EA title. EA Sports' final FIFA saw a 6% increase in sales last week, having received a 21% boost in last week's charts.
FIFA 23's boost might be attributed to the news that emerged this week about this year's EA Sports new soccer game. It is not a FIFA game though. After the game publisher stopped its cooperation with FIFA governing body and has not extended its license because of disagreements on costs, EA is starting a new football series called EA Sports FC. The first game of the series, EA Sports FC 24 is releasing on September 29 of this year.
Meanwhile, the other EA title, Battlefield 2042 has re-entered the charts at #5, with a large increase in sales due to a price promotion on consoles. Game sales overall rose 22% last week.
The Legend of Zelda: Tears of the Kingdom has remained at No. 2 for the second week, but Nintendo's title is expected to continue to sell well throughout the rest of the year. As usual, Nintendo Switch owners are more likely to buy physical copies of titles than any other home console.
Proving that point, Mario Kart Deluxe 8 and Minecraft (Switch) are both still on the chart, in the No. 4 and No. 9 spots respectively. Among the multiplatform titles, Hogwarts Legacy and Call of Duty: Modern Warfare 2 continue to sell well, months after each set records with their initial release.
Elsewhere, God of War Ragnarök has climbed the physical charts from No. 6 to No. 3 due to PlayStation 5 hardware bundle sales. Final Fantasy 16 has fallen from its number 4 spot last week to number 11, with a 39% decrease in sales. After each game set records for Sony, a slow decline is expected.
While no new releases are in the charts this week, Elden Ring jumped from 19th place to 10th, nearly 18 months after its initial release in 2022. Five Night at Freddy's: Security Breach has returned at No. 18 with a 505% jump in sales. The Lego Harry Potter Collection is also back at No. 20, following a 139% increase in sales.