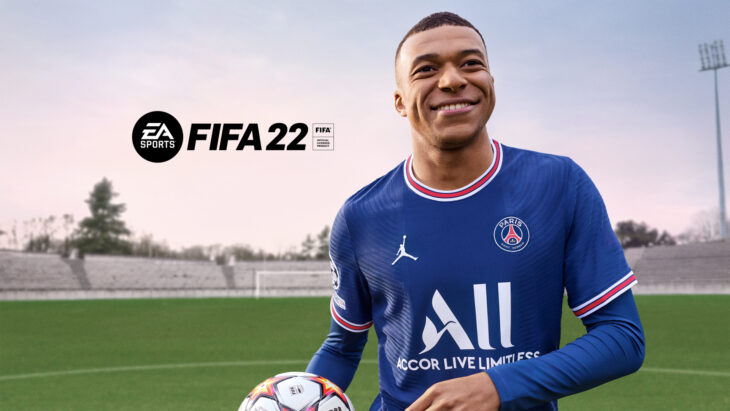 Each year, FIFA is usually the biggest game launch out of the whole twelve months. While that's still true of FIFA 22, boxed sales for the game have seen a sharp decline of 35 percent compared to FIFA 21's launch.
FIFA 22 isn't the exception to the rule at all. Last year, FIFA 21's sales were down by 42 percent on FIFA 20's, meaning the game's boxed sales have continued to fall despite lockdowns around the world lifting.
However, it's likely that the digital sales have more than made up for this drop in physical numbers. FIFA 21's downloads were up by 31 percent compared to FIFA 20's, marking the first time more people purchased the game digitally over physical boxed copies. When the GSD chart releases later this week, we'll know more.
It's also worth noting that FIFA game sales dip slightly during the early months of a new console cycle because there are still players split across multiple console generations purchasing the game. This generation is especially interesting because of the upgrade options available on digital versions of the game.
41 percent of FIFA 22's sales were for PS4, 27 percent for Xbox One, 23 percent for PS5, 5 percent on Nintendo Switch, and 4 percent on Xbox Series X/S.
While FIFA 22 pushes Mario Kart 8 down to second place, the game still saw an uptick of sales by 15 percent week-on-week, the third week-on-week rise the game has seen consecutively so far.
New release Sonic Colors Ultimate comes in third place. 50 percent of all copies sold were for the Switch, 32 percent on PS4, and 15 percent for Xbox One. The game is a re-release of a Wii title, and just about beat the other new release, Hot Wheels Unleashed, to third place.
Milestone's incredibly well-reviewed Hot Wheels title debuts in fourth place, with 39 percent of all copies for PS5, 27 percent for Switch, 14 percent on PS4, 11 percent on Xbox One, and 8 percent on Xbox Series X/S.
Last week also saw some new PS5 consoles become available, meaning Ratched and Clank: Rift Apart, Ghost of Tsushima, and Spider-Man: Miles Morales all saw a boost to sales. Miles Morales moved up in the chart in sixth place with sales up by 165 percent.
Lost Judgement, the Yakuza spin-off title, dropped out of the top forty with sales down by 76 percent week-on-week. Deathloop continues its fall by reaching twelfth, with sales down by 41 percent. One final new release, Insurgency: Sandstorm, reached thirteenth in the chart, selling best on PS4.
The top ten best-selling games for the week ending October 2, 2021, were as follows.