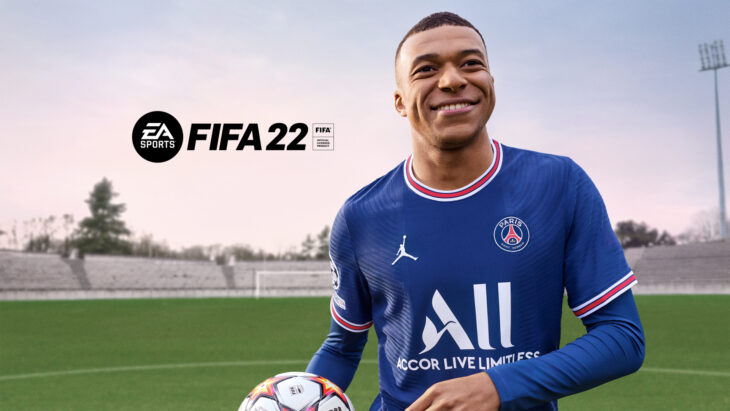 FIFA 22 has topped the UK physical retail sales chart as the best-selling game for the week before Christmas.
Sales for FIFA 22 are up by 72 percent week-on-week, meaning it's now on its third consecutive week back at the top of the chart after being briefly overtaken. Call of Duty: Vanguard lands in second place, with sales up by 43 percent week-on-week, an improvement not many will have expected to see. However, the game's Christmas event may have sparked new interest.
Mario Kart 8 Deluxe is in third place with sales up 15 percent week-on-week. The game has performed well throughout 2021, and it's ending on a strong note once again.
Spider-Man: Miles Morales came very close to beating Mario Kart 8 Deluxe this week, with less than 200 sales between them. Sales for the Spider-man title are up 143 percent week-on-week thanks to the launch of the new Spider-Man movie and a surge in new PS5 stock arriving before Christmas. This was also evidenced in a surge in sales for Ratchet and Clank: Rift Apart, which is now in eleventh place in the chart.
The boxed release of the indie game smash hit Among Us comes in fifth place this week. The game's physical version is something many fans have been waiting for, with 39 percent of all sales for Switch, 24 percent on PS4. 20 percent on Xbox, and 17 percent on PS5.
The other new physical edition for the week, Grand Theft Auto: The Trilogy – Definitive Edition, didn't manage to beat Among Us. The game has been available digitally for some time, and many are still reeling from the issues present in the games when they launched, dampening the reception of these physical releases somewhat.
The physical version of Halo Infinite has dropped out of the top ten to twentieth place with sales down by 62 percent week-on-week. This isn't surprising for a Triple-A game, but it is for a Halo game. However, the fact that the multiplayer portion of the game has been out for a month or so now likely has a lot to do with this, since most people will have bought the game for the campaign.
The top ten best-selling games in the UK for the week ending December 18, 2021, were as follows.