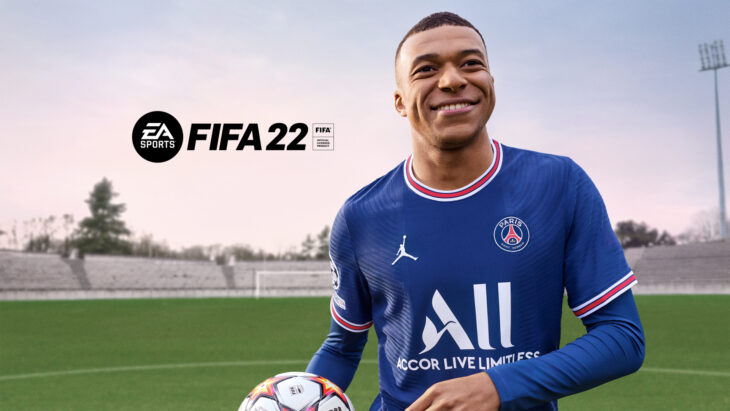 Following a big shakeup from Black Friday sales promotions, FIFA 22 has claimed the top spot in the UK chart once again. The game sold 33 percent few copies week-on-week, but it still beat Mario Kart 8 Deluxe Edition, which saw sales fall by 59 percent week-on-week.
While FIFA 22 has had to fight to stay at the top, Nintendo seems to be doing extremely well regardless of what titles it releases. Six out of the top ten games in this week's chart are from Nintendo or are Nintendo Switch versions. For example, Just Dance 2022 is shifting thousands of copies, but they're mostly for Nintendo's latest platform.
Over the course of Black Friday sales week, a promotional Nintendo Switch bundle was on offer that was discounted lower than the console has been all year. This is what drove sales of the console to make it the best-selling for the period, and that's why Mario Kart 8 Deluxe Edition made it to the top of the chart at the time too.
Following Black Friday, there are still some discounts to be found this week. A Switch bundle with Super Mario 3D World + Bowser's Fury, for example, has pushed the game's sales up by 68 percent, moving the game up from 21st place to 13th. Sonic Colours Ultimate is seeing something similar, with sales up by 52 percent week-on-week and moving from 28th place to 20th.
The two new releases of the week didn't manage to break the top ten. Cricket 22: Official Game of the Ashes, debuted in 30th, and Nintendo's Big Brain Academy: Brain vs Brain landed in 36th place.
The biggest new release this coming week is Halo Infinite, which could cause a significant stir in the chart. However, the game's multiplayer beta issues and rumors that the campaign isn't as action-packed as players might hope could impact sales.
The top ten best-selling games in the UK at retail for the week ending December 4, 2021, were as follows.