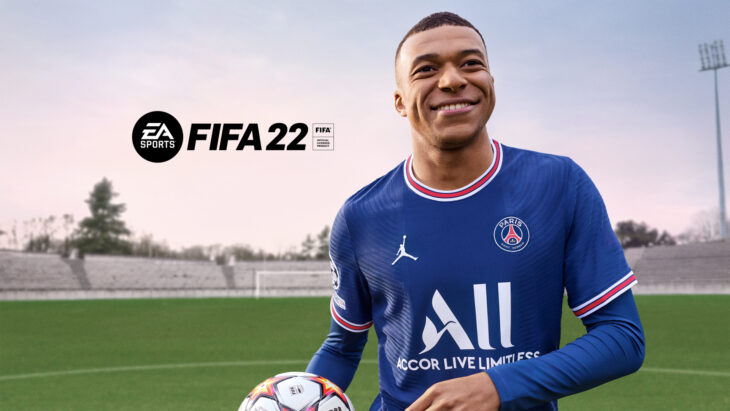 FIFA 22 has topped the UK retail game sales chart for the fifth consecutive week last week. Sales for the title dropped by 11 percent week-on-week, but even so, it still managed to beat some stiff competition in new releases.
Marvel's Guardians of the Galaxy was the only game to come close to beating FIFA 22, debuting in second place this week. It's the second new Marvel IP to come from Square Enix following the semi-successful Marvel's Avengers. However, the big difference is that Guardians of the Galaxy is a single player-focused title rather than a title with ambitions of being an MMO and generating revenue through recurrent revenue streams.
Mario Party Superstars is the second new debut this week, landing in third place as a New Nintendo Switch exclusive. The last entry in the series, Super Mario Party, is still one of the top ten best-selling Switch games of the year. It's likely that Mario Party Superstars will sell similarly well for a prolonged period of time rather than making big splashes with sales.
Launch sales for Mario Party Superstars are down 6 percent on Super Mario Party, but this doesn't take into account digital sales, which are undoubtedly higher this year compared to Super Mario Party's launch.
Far Cry 6 fell to fourth place this week with a drop in sales of 23 percent week-on-week against all the new competition. New Ubisoft release Riders Republic debuted in eighth place, with 52 percent of sales for PS5, 28 percent for Xbox, and 24 percent for PS4. The game is also available through UPlay Plus, Ubisoft's subscription service, so there's a chance that they're much higher than we see here.
Animal Crossing: New Horizons dropped slightly to sixth place, but with the big new update landing late this week, it's likely that we'll see a huge boost to sales towards the end of the week, maybe even moving it up to the top three.
Metroid Dread is now getting close to overtaking Metroid: Other M for the Nintendo Wii, which is the sixth best-selling Metroid game of all time.
The top ten best-selling games at retail in the UK for the week ending October 30, 2021, were as follows.