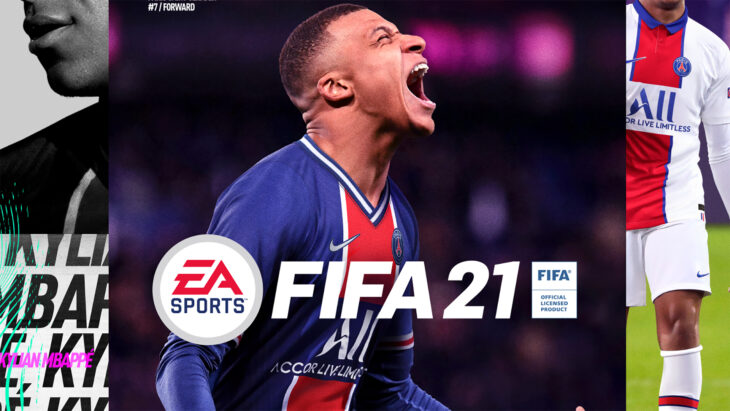 FIFA 21 has topped the Japanese software chart, reported by Famitsu. The game pushes last week's best-seller, Animal Crossing: New Horizons, down into second place. FIFA 21's sales weren't that far off of the competition though, with just a couple of thousand units separating the two.
Ring Fit Adventure remains in third place for another week, with sales looking very steady. Super Mario 3D All-Stars on the other hand, has fallen from second to fourth this week. Sales have dipped by more than 10,000 units week-on-week.
While sales for Mario Kart 8 Deluxe remain flat, the game has fallen one place to fifth this week. This is most likely due to the launch of FIFA 21, and not any indication of falling Switch hardware sales. Indeed, week-on-week Switch hardware sales are actually up by 20,000 units, while Switch Lite sales are flat. The Switch and Switch Lite were the top and second best-selling hardware for the week.
Back to software, FIFA 21 Legacy Edition, which is for Nintendo Switch, sits in sixth. The game has been criticized quite heavily because it's just a reskin of FIFA 19. Many critics are calling for an updated version of FIFA for the Switch, or just a free update for the latest Legacy Edition.
Pokemon Sword and Shield are in seventh, and Minecraft for Nintendo Switch is in eighth. Super Smash Bros. Ultimate has seen flat sales week-on-week, but it's dropped to ninth this week.
Clubhouse Games: 51 Worldwide Classics rounds off the chart in tenth. Sales have fallen by a few hundred units week-on-week, but overall the game is doing well. As expected, the game is a longer-tail sales burn rather than one that would see a huge boost to sales early on and drop off as other games do.
The PlayStation 4 and PlayStation 4 Pro are the third and fourth best-selling consoles in the region, followed by the New 2DS LL and New 3DS LL. Interestingly the Xbox One X and One S fill out the chart with abysmal sales. However, production for Microsoft's consoles stopped earlier this year, so there aren't that many of them available.
The top ten best-selling games for the week ending October 11, 2020 in Japan: