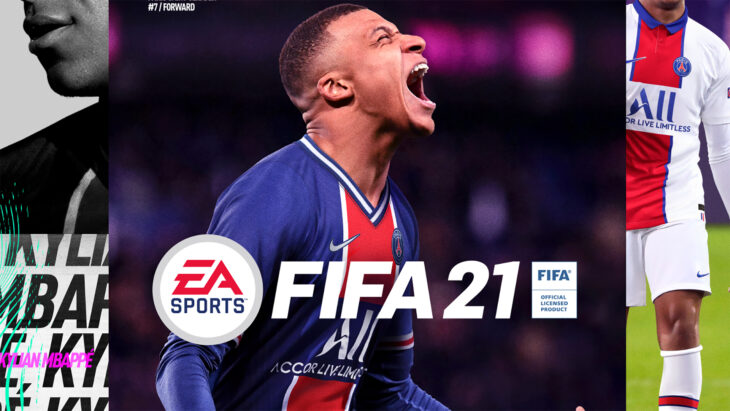 According to GSD data, 211.9 million games were sold throughout the (EMEA) UK and Ireland, Europe, Middle East, and Africa in 2020. GSD tracks both boxed and digital sales across these regions.
This aspect of the report looks specifically at mainland Europe, counting sales from Benelux, France, Iberia, Nordics, Poland, Austria, Germany, and Switzerland. In these markets alone, 123.7 million games were sold in 2020. This is a rise of 19 percent year-on-year.
Of that figure, 58.7 million games were digitally downloaded, which is an increase of 47 percent year-on-year, revealing a definite trend shift. Even with lockdown restrictions in place, 65 million boxed games were sold, which is a slight increase of 0.8 percent year-on-year.
By removing publishers that don't share digital sales data, as well as countries that don't publish it, we can see that 59 percent of games were purchased digitally last year in Europe. This is a stark difference to 2019, when just under 48 percent of all game sales were digital.
The best-selling game on the continent was FIFA 21. It should be no surprise given the franchise's popularity and the massive interest in football in the region. Grand Theft Auto 5, which is eight years old at this point, was the second best-selling game on the continent. This is due to lockdowns forcing more people to stay indoors and find their own entertainment.
The top ten best-selling chart was packed with older games, including Red Dead Redemption 2, Call of Duty: Modern Warfare, Mario Kart 8 Deluxe, and FIFA 20.
The second highest-charting new release in the chart was Animal Crossing: New Horizons. It made it to third in the chart, though Nintendo doesn't share digital sales data so it's likely that the game actually sold better than we can track.
FIFA 21 was the most downloaded game in Denmark, Belgium, Austria, Germany, France, Netherlands, Italy, Poland, Norway, Spain, Sweden, Portugal, and Switzerland. In Finland however, the best-selling game was actually NHL 21.
Nintendo was the biggest publisher of boxed games in Europe for the year. The company has a market share of around 28 percent, which is more than double what EA has in second place. Ubisoft was the top publisher in terms of digital sales with 18 percent of the market, With EA following in second once again.
When it comes to boxed games, 43 percent were for the PS4, and 41 percent for the Nintendo Switch, showing just how close in popularity these two platforms are. In France and Germany, the Switch is more popular than the PS4, but it's the other way around in Italy and Spain.
Action was the biggest genre for 2020. It represented 27 percent of all game sales, which is an increase of 30 percent year-on-year. Assassin's Creed, Grand Theft Auto, and super Mario all helped boost the genre throughout the year. Shooter games dropped by 4 percent year-on-year but were still the second-biggest genre. This is a result of the lower number of shooters released in the year, with Call of Duty and Rainbow Six Siege being the most popular.
As a genre, strategy saw some unprecedented growth of 57 percent year-on-year. This is mostly thanks to Animal Crossing: New Horizons, though there have been several expansions to strategy games over the last year as well.
32 percent of all games sold had an 18+ PEGI rating, the same as it was in 2019.
Console sales data in Europe only comes out of France, Benelux, Nordics, Spain, Switzerland, and Italy. 5.59 million consoles were sold here, which is a small drop of 1.9 percent year-on-year.
Obviously, the Nintendo Switch was the best-selling console for the year. Sales were up by 22 percent year-on-year, selling almost three times as many units as the second best-selling console, the PS4. PS4 unit sales dropped by 42 percent year-on-year, which is no surprise with the PS5 on the way that year. The PS5 was the third best-selling console of the year, and the Xbox Series X/S was in fourth, with the Xbox One in fifth.
While unit numbers for console sales are down, revenue is up at €1.7 billion, a rise of 12 percent. This is down to the higher price of the latest consoles. While the Switch dominated most of Europe, the PS4 was the best-selling console in Finland and Denmark, and the PS5 was the best-selling in Sweden.
Finally on to accessories. 18.2 million controllers, headsets, and other add-ons were sold throughout Benelux, France, Spain, Italy, and Nordics. The DualShock 4 was the best-selling accessory with a comfortable margin though. Sales for the device were up 5 percent year-on-year.
Joy-Con controller sales were up by 32 percent, though there's still some soreness around the Joy-Con drift issue that plagues all devices. It was still enough to land the controllers in second place for the year.
The Xbox One Wireless controller was the third best-selling accessory, though sales fell by 37 percent. However, with sales of the new Xbox Game PAd added in, the drop is negated. Overall, accessories generated €820 million in revenue, an increase of 14 percent year-on-year.
15.5 million points cards were sold throughout the year, a fall of 9.5 percent year-on-year. PlayStation Store cards were the best-selling, followed by PlayStation Plus cards, and then Nintendo eShop Points Cards. A total of €353 million was spent on points cards over the year.
The top 20 best-selling games (digital and physical sales combined) for 2020 were as follows.