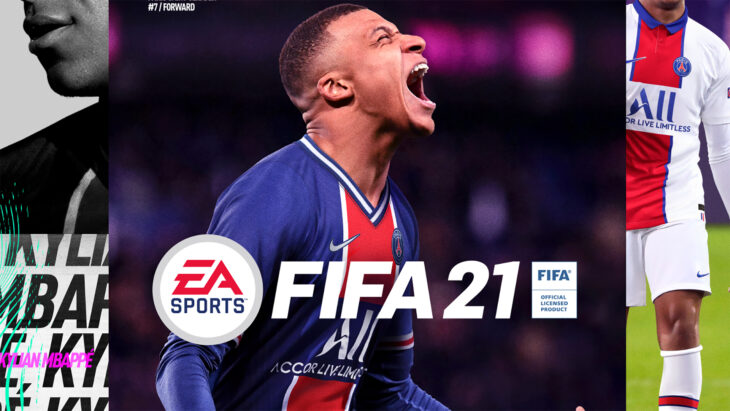 Last week was one of the biggest retail sales holidays of the year, Black Friday. Over the course of seven days, 1 million games were sold by retailers in the UK.
While 1 million sales is nothing to snub, it's still down by 20 percent year-on-year. However, this is almost certainly due to the lockdown in place in the UK over the sales period. Retailers have begun offering their Black Friday deals earlier and earlier, but with one month of solid hard lockdown, many wouldn't have been able to offer consumers goods in a traditional way.
FIFA 21 was the biggest seller of the Black Friday period. The game's price dropped to around £35 the week prior to Black Friday, pushing sales by 121 percent, and an additional 35 percent increase was seen over the last week.
The Nintendo Switch was another big seller for the week. Unfortunately, stock of PlayStation 5 and Xbox Series X/S consoles is completely non-existent due to high demand at launch. Nintendo took advantage with a number of new console bundles, as well as a few deals. Switch boxed game sales were up by 33 percent week-on-week and 9 percent year-on-year.
Games for the Switch made up 38 percent of all games sold over the past week. Animal Crossing: New Horizons was one of the best sellers, rising to third place in the chart with a 58 percent increase in sales week-on-week. Mario Kart 8 Deluxe, boosted by hardware sales, saw a rise of 62 percent week-on-week and now sits in fourth. In eighth is Minecraft for the Switch, sales of which increased by 26 percent, and Super Mario 3D All-Stars is in ninth with an increase in sales of 54 percent.
Just Dance 2021 saw a sales rise of 182 percent week-on-week, entering the top ten in tenth after three weeks on sale. Most of the copies sold were for the Nintendo Switch.
Most games in the top 40 saw a rise in sales in some form. Even Marvel's Avengers re-entered the top 10 in seventh place with an 80 percent rise in sales week-on-week.
Some games weren't discounted for Black Friday, such as Call of Duty: Black Ops Cold War which saw a drop in sales of 48 percent week-on-week, falling to second. Assassin's Creed Valhalla too retained its launch price, and saw a sales drop of 28 percent week-on-week. Finally, Spider-Man: Miles Morales dropped to sixth with sales falling by 36 percent week-on-week.
New releases from the week prior also fell. Fortnite: The Last Laugh Bundle dropped to thirteenth with sales falling by 65 percent. Hyrule Warriors: Age of Calamity dropped to twentieth with sales falling by 60 percent.
The only new release for the week was Football Manager 2021, which entered the chart in thirty-first place. However, being a PC game it sells far better as a digital release.
The top ten best-selling games for the week ending November 28, 2020 in the UK at retail were as follows.