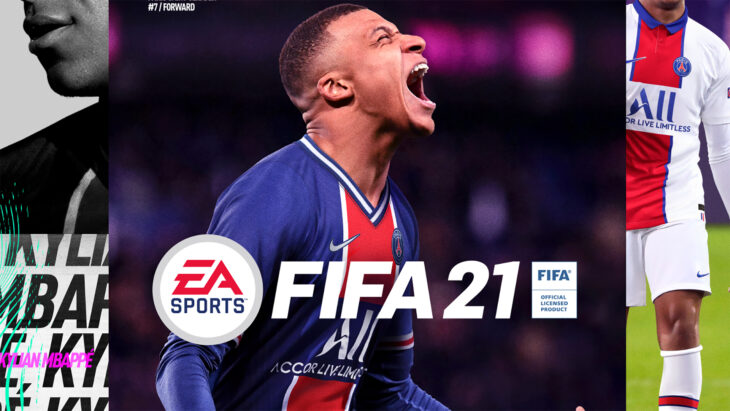 FIFA 21, EA's latest entry in their football simulation franchise, has managed to retain its spot at the top of the UK boxed game sales chart for another week. This is despite sales falling by 50 percent week-on-week.
This is the third week in a row that FIFA 21 has been at the top of the UK's boxed game sales chart. Sales are still below last year's title, FIFA 20, though. However, over on the UK's digital game sales chart, the game appears to have outperformed FIFA 20, showing a definite shift in spending preference.
Otherwise the chart is very quiet in terms of new releases. This opened up the chart to be overrun by Nintendo Switch games once again. Animal Crossing: New Horizons retains second place, with sales down by 11 percent week-on-week. Minecraft for Nintendo Switch is in third place, with sales down by 15 percent week-on-week. Minecraft has moved up one place from last week though.
In fourth is Mario Kart 8 Deluxe. The game's sales are down by 25 percent week-on-week, which may be a pre-holiday sales lull. The game is bundled with most Switch hardware packages, so sales will almost certainly see a boost over the next couple of months.
Super Mario 3D All-Stars is still selling well in fifth place. Sales have only dropped by 7 percent week-on-week. Finally, Ring Fit Adventure sits in sixth place, with sales down by 14 percent. The game is still one of the best ways to exercise indoors though.
All of these drops are due to a spike in sales from Amazon's Prime Day sales holiday last week.
There was only one new entry in the top forty best-selling games chart in the UK. That game is Cadence of Hyrule: Crypt of the Necrodancer, which debuted in thirty-seventh place. The game launched earlier this year as a digital-only release. As a Zelda-inspired rhythm based movement game, it's proven very popular with Switch owners.
This next week will see some big games enter the chart. Ubisoft is launching Watch Dogs: Legion, the third game in the Watch Dogs franchise. On top of that, Nintendo is releasing a port of Pikmin 3 for the Nintendo Switch, a highly-anticipated game among Switch fans.
The top ten best-selling games in the UK at retail for the week ending October 24, 2020 were as follows.