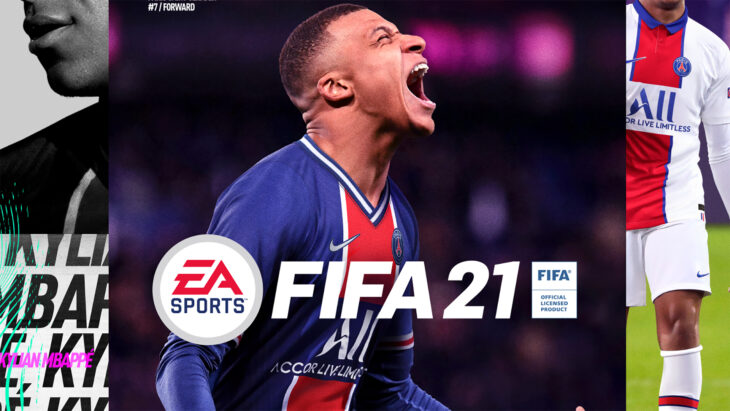 FIFA 21 has recorded the largest download sales for the franchise's history, rising by around one third over FIFA 20. That's according to figures from GSD on the UK games market.
This massive increase in digital spending on the game almost makes up for the lack of physical sales that have been seen for it. At retail, sales for FIFA 21 were down by 42 percent according to GfK.
As the game launched, many expected sales to be very different to previous years, given that this year sees the launch of two next-generation consoles. Some fans are expected to have purchased the most-expensive version, in order to get a free upgrade to next-gen platforms, whilst others are said to be holding off from buying the game entirely until they can get a next-gen version.
Regardless of what consumers are doing, an increase in FIFA 21 sales is expected when next-gen consoles launch. The fact that this is the first time that a physical FIFA release has sold better digitally is quite significant and could indicate a shift in how consumers are buying.
A huge discount on Assassin's Creed Odyssey has seen the game shoot up the charts into fourth place. This is due to the imminent release of Assassin's Creed Valhalla.
Likewise, a promotion on PC has seen Warhammer 40,000: Dawn of War 3 make it back into the top ten. Yakuza and Sonic the Hedgehog 3 have also seen a boost in the UK digital chart thanks to promotions as well.
Star Wars: Squadrons, from EA, has dropped to second place from first last week. Crash Bandicoot 4: It's About Time has dropped from second to third as well, with FIFA 21 shooting straight to the top and shoving everything else down.
Finally, Far Cry 5 rounds the chart out in tenth. This is a sneaky re-entry, one that shows the rising anticipation for Far Cry 6, which launches in February next year.
The top ten digital best-selling games for the week ending October 10, 2020, are as follows.